Social Media Snapshots is our regular round-up of all the best content from our social media channels, delivered right to your inbox. We encourage you to follow us on Facebook, Twitter, Tumblr, Pinterest, and Instagram, but if you don't, you can rely on Social Media Snapshots to keep you up to date on developments in technology and libraryland -- here in NJ & around the country -- as well as fun things like photos you can share with your staff and patrons.
Want to know more about how you can use social media to connect with your community?
Drop Sophie Brookover a line!
Princeton University Library has received the entire collection of William H. Scheide, valued at $300 million. The collection includes incredible rare printed works and manuscripts. PU Professor Anthony Grafton calls the library "the richest collection anywhere of the first documents printed in 15th-century Europe." (See the image below)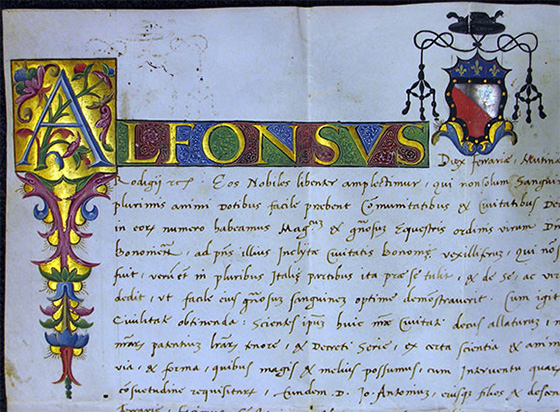 Ferguson (MO) Public Library used its Twitter to feed to invite people to finish the sentence, "Because of a public library…" The resulting outpouring of love can be found using #becauseofapubliclibrary. Keep your hankies & retweeting fingers ready! (See the image on the left)

The Massachusetts Library System has a collection of Genre Overview Guides. Included are webinars, readings lists and other resources for librarians. Click the Genre Overview Webinars tab to select a genre.

The Smithsonian's Freer Gallery of Art and Arthur M. Sackler Gallery have digitized their entire collections and made them freely available online. The resource, called Open F|S, provides access to 40,000 works, with more than 90% of them in high-resolution and free of copyright restriction for non-commercial use. (See the image on the right)
---
And now for a few fun photos!
---
[ Compiled by Jessica Adler ]