It's time again for LibraryLinkNJ's new, twice-monthly newsletter, Social Media Snapshots! In each issue, we pull together the best content from our social media channels and deliver them right to your inbox. We encourage you to follow us on Facebook, Twitter, Tumblr and Pinterest, but if you don't, you can rely on Social Media Snapshots to keep you up to date on developments in technology and libraryland -- here in NJ & around the country -- as well as fun things like photos you can share with your staff and patrons.
Want to know more about how you can use social media to connect with your community?
Contact Sophie Brookover.
Library makerspaces funded by contract awards from LibraryLinkNJ and the New Jersey State Library are opening around the state!

The Atlantic City Press ran an editorial recently that shows just how well they understand the purpose behind MAKE | AC. (Via Twitter)

The Fordham FabLab at Rutgers University's Douglass Library is open for the RU community's 3D printing needs! (Via Twitter)

Meanwhile, at Gloucester County Library's Mullica Hill Branch, IT Department Head Ralph Bingham creates a MakerBot Army. Don't worry, they're as friendly as they are adorable! (Via Twitter, See the image on the right)
Recent Follows on Tumblr
Every week, the number of tumblrs run by libraries and librarians grows, and ones that are just of interest to us grow. We thought you might like to know about some of our recent favorites:
The Buffer Blog is a fantastic resource for social media advice. Two recent posts on the science of hashtags and the importance of voice and tone have been particularly impressive. (Via Twitter & Tumblr, respectively, See the image below)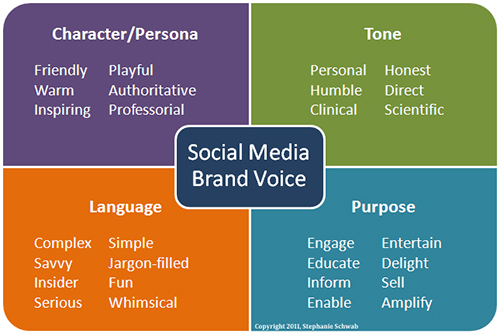 The Toronto Public Library has reported their whopping total of seven materials challenges for 2013. One of them was for (wait for it!) that infamous corrupter of children, Hop on Pop, by Dr. Suess. (Via Tumblr)
Tech, ready reference, shopping, general internet brilliance: they're all here, in the listicle of bookmarks you didn't know you needed (but that you totally need). (Via Facebook)
At last month's Tech Speed Dating workshop, we closed the event with a little something different: Guerrilla Tech Hacks, a lively, crowdsourced conversation-based training session based on Guerrilla Storytime. Now you can read all about it, from methodology to execution!
Going to SLA in Vancouver? The conference program is up, along with a handy visual scheduler and information about a scholarship sponsored by ProQuest! (Via Tumblr)
We Need Diverse Books!
Last week, a group of book-loving activists led by Ellen Oh launched the We Need Diverse Books campaign (See the images below), encouraging readers, writers, librarians, kids, parents and all other concerned citizens to post photos, tweets, and thinkpieces about the importance of quality representations of all kinds of diverse human experiences. The outpouring of deeply personal, moving content tagged with #WeNeedDiverseBooks has been almost overwhelming in its scope. Below, we showcase just a handful of the highlights published to date, and encourage you to follow the hashtag on Twitter, Facebook, Tumblr and Instagram.