From: LeMasney Consulting
,
February 2014
. By
John LeMasneySubmitted by:
John LeMasney, Non-Member (Out of the State),
Feb 10, 2014
Late last year, I took all of my presentations that I have ever given on design, technology, libraries, branding and related topics, and I made them public and licensed for re-use and re-mixing under a creative commons-attribution license. This means that you may use them freely as you wish, even for commercial purposes as long as you attribute me (by lemasney via lemasney.com). 
Because I use Google Drive for all of my documents, this was a simple as putting all of the presentations in a single folder, making it publicly accessible, and sharing the link to that folder. 
Please feel free to browse, download, reuse, remix, or otherwise make use of the presentations. They are there for you as a resource. Thanks!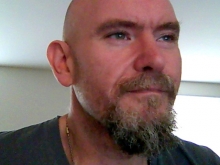 Contact Information:
John LeMasney, LeMasney Consulting
609 553 9498
Topic Categories:
Social Networking
Visual Social Media
Productivity Tools
Gadgets
Ebook Lending
Design & Development