From: Inkscape
,
January 2014
. By
InkscapeSubmitted by:
John LeMasney, Non-Member (Out of the State),
Feb 3, 2014
Inkscape is an open source software package available for Mac OS, Windows, and other operating systems that you can use to create graphic design. Many librarians are given Microsoft Office, and so when they are tasked with making a design for an advertisement or signage, they often jump into Word or PowerPoint and finish the job there. The issue is that these are not design tools, but rather a set of productivity tools that often value ease of use over control, aesthetics, or flexibility. With Word, for instance, you can place words on a page and have some control over their general appearance. With a tool like Inkscape, you can take the word and form it into the shape of an animal, apply sweeping linear and color effects, and much more.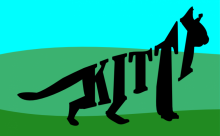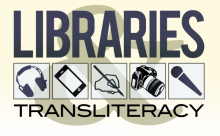 Contact Information:
John LeMasney
LeMasney Consulting
609 553 9498
Topic Categories:
Visual Social Media
Design & Development
Programming & Services