Open Data and Libraries: The Future Is Now
Thursday, February 18, 2015 | 10:00 - 11:30 AM
Presented by Anastasia Diamond-Ortiz, Cleveland Public Library
Target Audience: Staff at all kinds of libraries, particularly those involved in public service, including program development, reference, outreach and more.
The conversations about data in libraries have shifted from being about circulation and reference desk tally sheets, to focusing on the ways we can collect and synthesize community and open data. We can help our communities solve their most pressing problems. As librarians become more data literate and proactive in understanding how data of all kinds influences daily life, we bring added value to our governments, campuses and classrooms. It is time for everyone to jump into the conversation about data and what it means for libraries. This session is an introduction to the emerging data landscape and the implications for libraries of all types.
By the end of this webinar you will be able to:
Articulate the differences between open data, civic data, community data, and big data and how they will affect libraries in the near future.
Develop data literacy through the exploration of some examples of successful open data projects.
Start a discussion about potential applications for using open data in your library and community.
Registration is open - join us!
---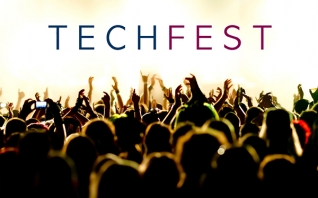 Join colleagues from around the state for a uniquely New Jersey learning experience.
We've rebooted Tech Speed Dating and are selecting six hot topics for each of our 20-minute Table Talks -- the topics that we think will be among the most important for all libraries in 2015.
Upgraded for this year: a full hour of Guerrilla Tech Hacks, based on the lively, crowdsourced methodology (everyone has expertise and knowledge to share) pioneered by our friends at the Storytime Underground.
Topics will vary by location, and may include:
The Internet of Things: redefining what we do, again
Chromebooks and other low-cost computing solutions
Mobile Device Diversity: how to manage and help our patrons
Makerspace Updates and STEAM Programming: something for everyone
Device Assistance Policies: what we can, should and shouldn't do
Device and Data Security: who's watching and what it means
Technology Accessibility Issues: helping everyone in our communities participate
All this -- plus networking with colleagues! -- for just $15 per person.
Space is strictly limited to 45 participants at each location. We'll be happy to put you on a waitlist, but register early to secure your spot!
Audience: Everyone working in NJ libraries - no matter what type of library, level of knowledge, familiarity or comfort with tech. Mix and mingle with newbies and tech experts alike.
Each program will be scheduled from 10 AM - 1 PM, with coffee and registration starting at 9:30 am.
Choose from two upcoming dates and locations:
Tuesday, March 24, 2015, Gloucester County Library, Mullica Hill
Wednesday, June 3, 2015, Monroe Twp. Public Library (Middlesex County)
Register today to secure your spot.
----------------------------------------------------------------
Save the Dates:
Super Library Supervisor Returns!
Our annual series of workshops for new library supervisors will return this spring. Please save the dates below. We'll open registration at 10 AM on Tuesday, February 10, 2015. We usually fill all 25 spots by noon on the first day of registration.
Wednesday, March 25, 2015
Wednesday, April 8, 2015
Wednesday, May 6, 2015
Wednesday, May 13, 2015
Location: Monroe Township Public Library (Middlesex County)
Target Audience: Library staff who are currently supervisors and have less than five years experience. (More experienced supervisors are welcome, if this is their first supervisory training.)
Cost: $199 - includes all course materials, continental breakfast and lunch for all 4 sessions.
Registration opens at 10 AM on Tuesday, February 10, 2015.
----------------------------------------------------------------
Save the Dates:
May 7, 2015 -- It's The Final Magical Makerspace Tour!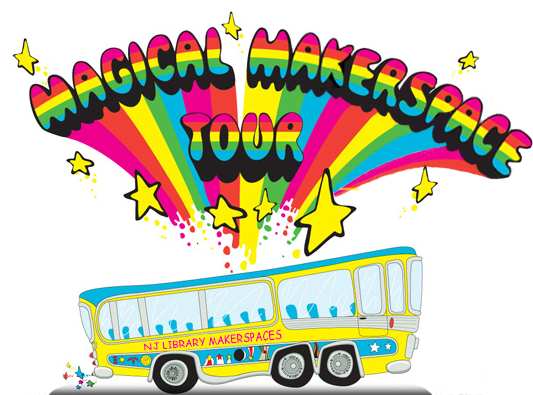 Roll up! Roll up for the Makerspace Tour!
The Magical Makerspace Tour is waiting to take you away!
LibraryLinkNJ is pleased to announce the last of three bus tours of library makerspaces around the state. We are promoting, showcasing, sharing, and demonstrating the work of some of the 15 libraries that won contract awards from our joint Makerspace project with the New Jersey State Library.
The last leg of LibraryLinkNJ's Magical Makerspace Tour will take us to three spaces in North Jersey.
Date: Thursday, May 7, 2015
Time: 9:15 AM - 4:45 PM
Bus Tour Stops:
Parsippany-Troy Hills Public Library -- we'll start and end our day here.
Caldwell Public Library
Hillsdale Public Library
Click here for all the details. Registration opens on Thursday, March 12th.
Space is limited, so save the date to reserve a seat. Just $25 guarantees your spot.
The Magical Makerspace Tour will be useful, practical, and fun. You can look forward to the following:
Makerspace Real Talk: What's worked well across the state? What snags have your colleagues run into & how have they addressed them?
Don't Reinvent the Wheel: Your colleagues have created policies, procedures, program ideas and documentation already. When you hear or see something you like, ask to repurpose it in your community!
Networking: on the bus, at each library and over lunch, you'll share ideas, tips and strategies with colleagues running makerspaces, maker programming & partnerships with other community organizations. This is a great chance to learn how you can do this at your library with your staff & budget.
Convenience: you're along for the ride & the learning! Get yourself to one library in your neck of the woods, and we'll whisk you away in comfort on the Magical Makerspace Tourbus.
We'll be spending 60-90 minutes at each location, and will enjoy lunch together at our second stop of the day.