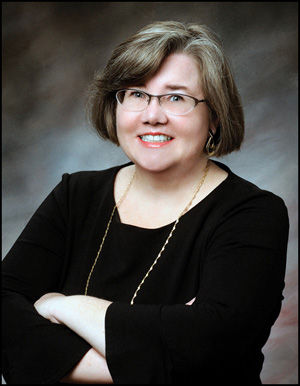 We are so proud of the New Jersey librarians who were named Library Journal Movers & Shakers this year. In this edition of Member Spotlight, we are celebrating the achievements of Roselle Public Library director Jeanne Marie Ryan, whose work with NJ Libraries Build Communities helped win the NJ Library Construction Bond Act with voters around the state in November.
How did you get involved in NJ Libraries Build Communities? How did it become a passion project for you?
I got involved with NJ Libraries Build Communities through my work on the New Jersey Library Association Public Policy Committee. Legislative advocacy has been a passion of mine for a long time, and since Roselle needed funding for the library, this work seemed like a natural fit.
What was it like to collaborate with other librarians on NJ Libraries Build Communities advocacy?
The best part of this project (except winning!) was working with other members of the New Jersey library community. The NJ Libraries Build Communities Committee brought so much talent to the table, and each of them contributed in such unique ways to achieve passing the New Jersey Library Construction Bond Act. However, beyond the people on the committee were library staff, trustees, members of Friends of the Library groups, and the general public, stepping forward to talk with legislators and promote the bill, and then the bond referendum. One of my favorite stories involves a librarian who had never done advocacy but was in a district where we needed her to reach out to a legislator--a legislator who was probably going to say no to what was being asked for. We warned her ahead of time that it probably wasn't going to be the hoped for outcome, but that the ask had to be done anyway, and prepared her as well as we could. The answer did come back a no--but the librarian who had done it said she wouldn't mind doing it again--which was a win. One of my other favorite stories is about a group of trustees and Friends of the Library who got in to see one of the local legislators--and got him to sign on to the bill--when I couldn't even get an appointment!
Do you have any more legislative efforts in the works?
Currently the New Jersey Library Association Public Policy Committee is working on restoring per capita state aid to its full funding, among a variety of other initiatives. We are also looking at broad band, net neutrality, and the role librarians may play in the opioid crisis. Supporting school media programs is also a legislative priority for the year.
You're campaigning for a new or renovated library in Roselle -- what do you think the ideal Roselle Public Library looks like?
The ideal Roselle Public Library would have more space to serve the community--including flexible programming space that could be used for a multiplicity of events. I always say that RPL is the little library that can, due to the wide variety of services that we offers our users in a limited space!
Last but not least, advocacy really needs to be something everyone is involved in, because it isn't just making legislative visits, and working to pass bills that help libraries. The work library staffs do every day to support their communities, and the outstanding service they provide, is what provides the groundwork for everything else...and remember, you never know whose child, or grandchild, is in your pre-school story time!