LLNJ Academic Libraries Pathfinder
Compiled by LibraryLinkNJ, this page is designed to guide our academic library members in navigating and finding the most relevant information and best programs we offer for their library and staff.
Learn & Explore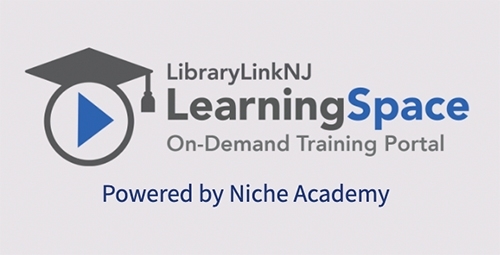 LLNJ LearningSpace
Learn at your own time and pace in our LearningSpace! 
The Academic Library Learning Pathway is currently in development. Stay tuned for an announcement from LLNJ this fall!
Questions or suggestions can be directed to Jon Braun, our Online Learning & Digital Content Specialist.
Welcome to LibraryLinkNJ LearningSpace!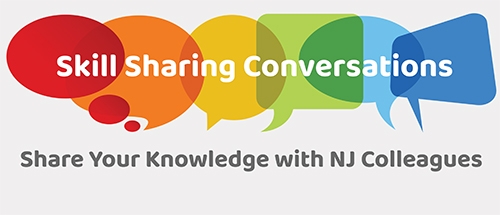 Skill Sharing Conversations
Skill-Sharing Conversations are one-hour, virtual conversations on relevant library topics. 
Book Challenge Toolkits
Thursday, December 7, 2023
11am - 12pm
View All Upcoming Conversations!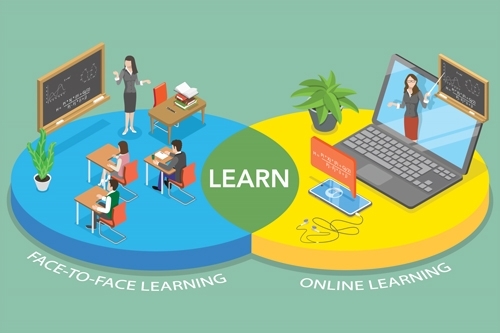 Featured Programs
LLNJ Virtual Winter Meeting
Wednesday, December 13, 2023
2-4pm
Keynote: Into the Unknown: Why Libraries Will Lead the Way in the Age of AI by Nick Tanzi
Inclusive Hiring: Navigating Bias in Recruiting
Wednesday, February 7, 2024, 2-3pm
Connect & Network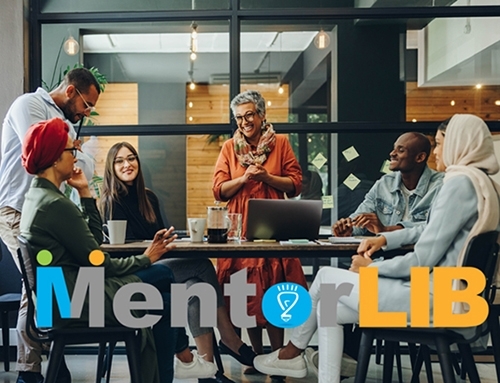 Mentors' Directory
Meet the Library Mentors --- library professionals and paraprofessionals who are willing to be a mentor to anyone who is seeking help in their professional development and/or to develop a network of colleagues! Anyone in the New Jersey Library Community can be a mentor, and anyone can contact the mentors listed in the directory. 
Guidelines for Mentors & Mentees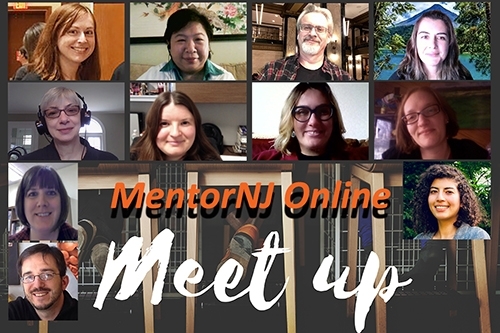 MentorNJ Online Meet-ups
This is the time and place to discuss your concerns, share your ideas, and "hang out" with your colleagues.
Featured meet-ups for you: 
View All Upcoming Online Meet-ups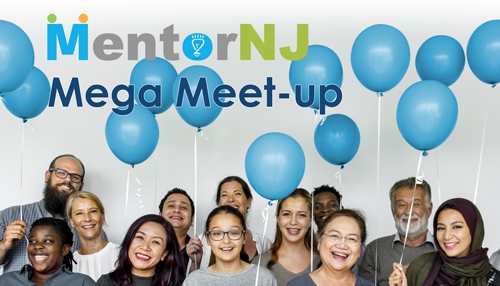 MentorNJ Mega Meet-up 2024
Save the Date for the Mega Meetup
March 5, 2024 @ Monroe Township Library
The event details will be announced soon!
 
LibraryLinkNJ & You
What is LibraryLinkNJ?
LibraryLinkNJ, The New Jersey Library Cooperative, is a member-based organization, serving over 2,500 multi-type libraries and library-related agencies. We connect all New Jersey's libraries to each other and to the resources they need to serve their communities. LibraryLinkNJ and its services are funded by the New Jersey State Library, which is responsible for the coordination, promotion, and funding of the New Jersey Library Network. We have over 1100 voting representatives — Each of the member organizations has a designated voting representative, and public school libraries can designate one voting rep for their school district. Members join at no charge and pay no dues. Explore our website to find more information about our members, continuing education programs, statewide delivery service, MentorNJ service, and more!
LibraryLinkNJ Members & Individual User Accounts
Any New Jersey libraries and library Institutions can be the members of LibraryLinkNJ. Members join at no charge and pay no dues.
Anyone who works at our member libraries can register for a user account on our website. 
Member Libraries List
View all our member libraries! If your library information needs to be updated, please contact us at Email. We are currently planning to restructure our membership database this fall. You will hear from us soon to list all individual school libraries within your school district!
Individual User Account
If you don't have a user account with us, we encourage you to create one so that you can stay up to date with our new service and program offerings, register for our programs, and participate in online forums, etc. Find more information about LLNJ Website User Account Criteria. 
Please click MY ACCOUNT to log in, or access your account settings if you are already logged in. Forgot your password? Request reset instructions. 
Any questions or suggestions? We'd love to hear from you!
Please feel free to contact our Academic Library liaison
Ralph Bingham, LLNJ Executive Director!