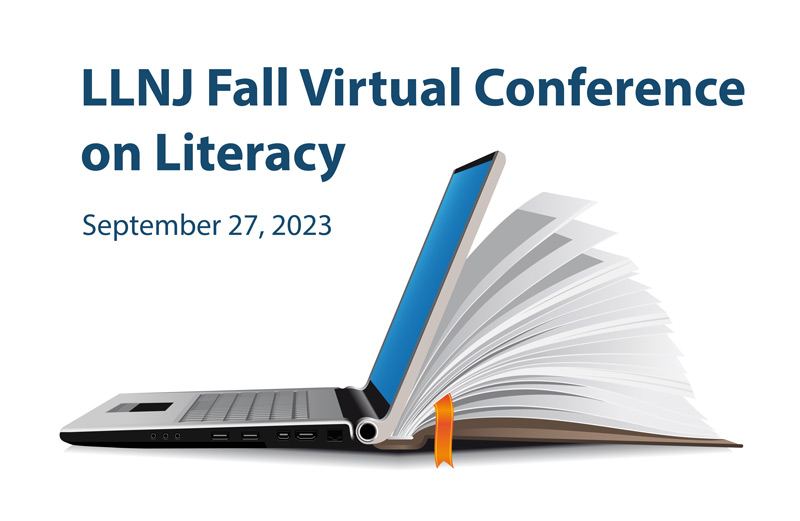 LibraryLinkNJ is pleased to announce that our third annual one-day virtual conference is scheduled for Wednesday, September 27, 2023!
This year's conference theme is Literacy - a topic that remains at the heart of library service, even as it grows and expands to encompass increasingly wider skill-sets and mediums. We hope to use this day of learning and growth to explore what literacy means, why the various types of literacies are so important, and how New Jersey's libraries can address and support literacy of all types in their communities.
Our Program Proposal Form is open now, and we encourage you to submit a program proposal for the opportunity to join us as a conference presenter. We're seeking a wide variety of presentations on any and all types of literacy. Simply complete the Form below:
LLNJ Fall 2023 Virtual Literacy Conference - Program Proposal Form
Program Proposals are due no later than Friday, July 14, 2023. Event details and proposal guidelines can be found on the Form, and questions can be directed to LLNJ Programming & Outreach Manager Darby Malvey, darby@librarylinknj.org.