This is a wonderful opportunity to meet librarians and library staff joining hands to share their creative spirit. Join us in a fun filled day and network with other crafters as you showcase and sell handmade and diverse arts & crafts, enjoy live music, and sample food for purchase.
Date: Saturday, December 9th
Time: 11 am – 3pm
Place: Burlington County Library: 5 Pioneer Boulevard, Westampton, NJ 08060
If you are a crafter and would like to participate, and sell your handmade craft, please fill out this online form for Vendors.
After reviewing your application, you will be contacted to confirm your table.
Fee to book a table: $25
Please note: If you are selling food, you'll need an updated Burlington County Food License or a NJ State Cottage Food Operator Permit.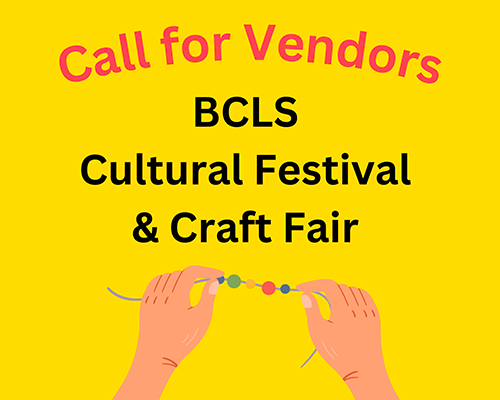 This event is sponsored by the BCLS Inclusion Diversity Equity Accessibility (IDEA) Advisory Committee
& BCLS Events Department
Contact: Please call 609-267-9660 x3018 or Email: Email