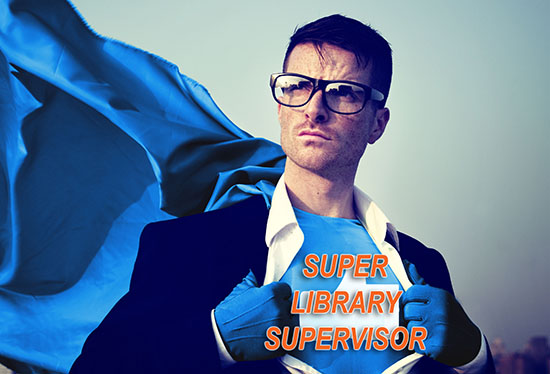 Registration for Super Library Supervisor will open at 10 AM on Wednesday, February 7, 2017.
Target Audience: Library staff who are currently supervisors and have less than five years of supervisory experience. (More experienced supervisors are welcome, if this is their first supervisory training.)
Information and Registration: Complete information on this series of workshops and the link to register starting on February 7th. Registration is online only.
Super Library Supervisor is extremely popular and space is limited to 30 participants to maintain a high level of quality in each workshop. We will be using the same equitable registration and lottery process implemented in 2016:
Registration will open at 10 AM on Tuesday, February 7. We will take up to 50 initial registrants through Tuesday, February 21.
Once we close registration, we will use a lottery process to select a final total of 30 workshop participants.
We are maintaining the limit of up to two participants from each library organization.
We will notify registrants as soon as possible with the results of the lottery.
Please contact jroukens [at] librarylinknj.org (Joanne Roukens) or sbrookover [at] librarylinknj.org (Sophie Brookover) with any questions.
---
Webinar: Library Paparazzi: Next-Level Tips & Tricks for #LibrariesOfInstagram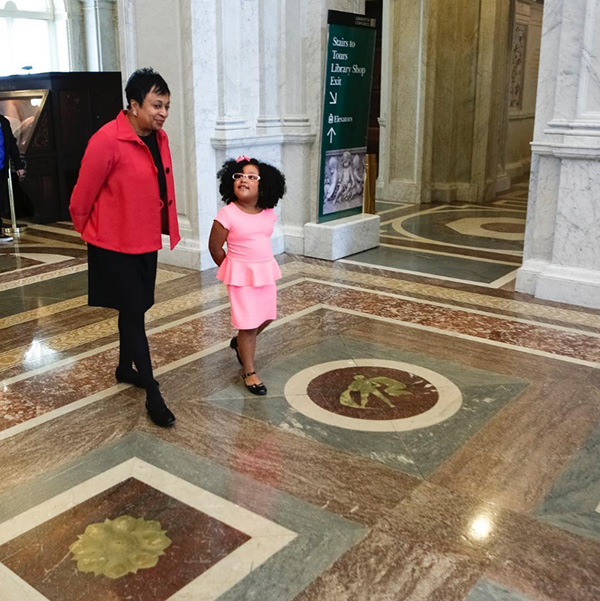 Librarian of Congress Carla Hayden and her youngest colleague,
4 year-old and prodigious reader Daliyah Marie Arana,
who joined Dr. Hayden as Librarian For A Day, captured on the Library of Congress' Instagram
Date & Time: February 8, 2017 | 10:00 - 11:30 AM
Presented by: Claire Schmieder, Cherry Hill Public Library & Sophie Brookover, LibraryLinkNJ
Cost: Free
This webinar - both a recording of the live session and Claire & Sophie's materials - will be archived on our website for you to access & share.
Here's what you can look forward to:
Updated & expanded with content we couldn't pack into our 2016 NJLA Conference session!
Thousands of libraries are using Instagram. What's next for you in this space? Join in the practical fun with this hands-on session to learn how to use photos for community engagement and integrate Instagram into your library's overall PR & communications strategy. We'll share examples from libraries, museums, and archives that are doing excellent work in this space and you'll leave with ideas you can implement immediately.
After participating in this webinar, you'll be able to:
Identify improved strategies for content management and community engagement
Leverage Instagram-specific tools and tricks to reach your audience across a variety of social media channels
Registration is open now - join us!