Super Library Supervisor Series Registration Opens Tuesday, July 9th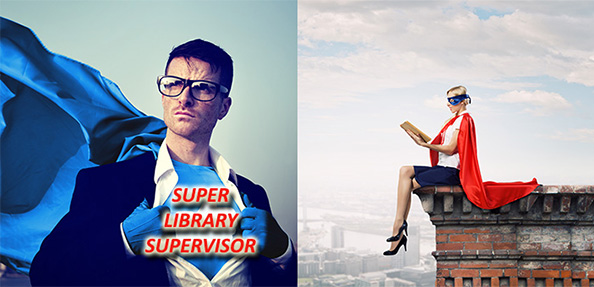 The FY20 (July 1, 2019 - June 30, 2020) Fall Series of Super Library Supervisor will be held at the Monroe Public Library (Middlesex County).
Dates:
Wednesday, August 28, 2019 - 9:30am to 3:30pm
Wednesday, September 4, 2019 - 9:30am to 3:30pm
Thursday, September 26, 2019 - 9:30am to 3:30pm
Thursday, October 3, 2019 - 9:30am to 3:30pm
Target Audience:
Library staff who are currently supervisors and have less than five years of supervisory experience.
Participants MUST be actively working as a supervisor at the time the series begins.
More experienced supervisors are welcome, if this is their first supervisory training.
Cost: $275, inclusive of all course materials, continental breakfasts and lunches for all 4 sessions.
For complete information on this series of workshops, and the link to register starting on Tuesday, July 9, go to the Fall Series Super Library Supervisor page. Registration is online only. Registration is a commitment to attend all 4 workshops.
Registration will open at 10 AM on Tuesday, July 9
Registration will close on Friday, July 19 or when the limit has been reached, whichever comes first
Once we close registration, we will use a lottery process to select a final total of 35 participants
Registration only places you in the lottery
We will accept up to 50 registrants to be placed in the lottery
Please contact lyu [at] librarylinknj.org (Mi-Sun Lyu) with any questions.
---
Our Learning Library: Archived Webinars
There is a wonderful library of LibraryLinkNJ webinars available on our website for 24 x 7 viewing and learning. Every webinar we host is free to participants and can be enjoyed, shared and watched in part or whole whenever it's convenient.
If you missed any of these from the last year:
Revisiting Changes, Trends, and Values: Futures Thinking for Libraries - Miguel Figueroa
Supporting Civic Engagement in the Library: The Skokie Civic Lab Model - Amy Koester
From Access to Advocacy: The Disability Community In The Library - Bryce Kozla
or others, you can watch them and use the links to their materials from our past programs page.