Making Makerspaces More Welcoming for Girls, Women & People of Color
Presented by Casey McCoy, San Jose Public Library
Date & Time: February 9, 2016 | 3:00 - 4:30 PM
Registration is Open - reserve your space today!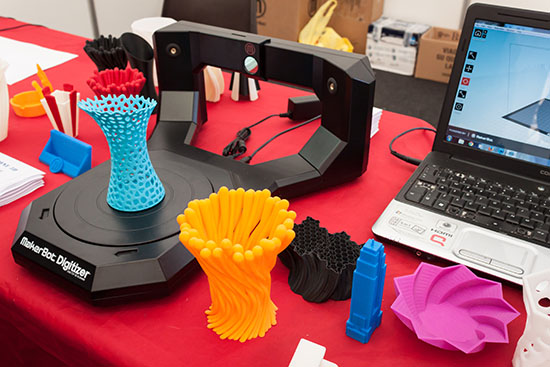 Image credit: Stefano Tinti / Shutterstock.com
Description: As libraries continue to evolve into the "21st century library" model, makerspaces have been popping up in and outside libraries nationwide. While the simple definition of a makerspace is to "provide educational opportunities to the public" the maker movement suffers from the same problem as the private tech industry: a lack of girls and minorities. Fortunately, libraries are strategically placed at the center of their communities to lead a movement to diminish the maker movement's gender and race gap. During this program, we will discuss how your library can introduce makerspaces to your community while simultaneously empowering underrepresented populations to participate in this white-and-male-dominated culture. We will share personal observations about working with minorities and technology, examples of successful maker programs and ideas for any library to implement today.
Learning Objectives: after participating in this webinar, you'll be able to:
Identify needs and assets of underrepresented populations in your communities
Implement plans and policies to create a welcoming space for girls and people of color to "make"
Initiate ongoing reflections and dialogue with staff, community leaders and participants
Join us for practical ideas and lively conversation!
---
Super Library Supervisor: Registration Opens February 10th
Mark your calendars now! Registration for Super Library Supervisor will open at 10 AM on Wednesday, February 10, 2016.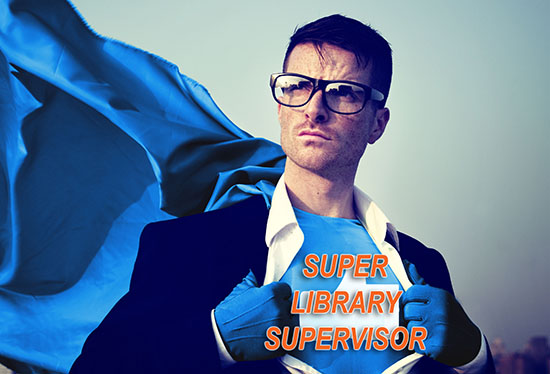 Target Audience: Library staff who are currently supervisors and have less than five years of supervisory experience. (More experienced supervisors are welcome, if this is their first supervisory training.)
We have booked the dates for the 2016 edition of this perennially popular series of workshops. All programs will be held at the Monroe Township Public Library in Middlesex County on the following dates:
March 30, 2016: What it Means To Be a Supervisor

April 13, 2016: Personnel Evaluation & Documentation

May 4, 2016: Communications & Conflict Resolution

May 11, 2016: Human Resources Basics and Running Successful Meetings (a two-in-one workshop)
Super Library Supervisor is extremely popular. This year, in addition to expanding the available seats from 25 to 30, we are creating an even more equitable registration process:
Registration will open at 10 AM on Wednesday, February 10 and will remain open through Wednesday, February 24, or until 100 spots are filled.

Once we close registration, we will place all names into a numbered spreadsheet.

Using a random number generator, we will accept 30 lottery winners.

We are maintaining the limit of up to two participants from one library organization.
We will notify registrants as soon as possible with the results of the lottery.
Registration deadline is Wednesday, February 24th

Registration will stay open until February 24, or until 100 spots are filled, whichever comes first
Registration is online only and you need a User Account with LibraryLinkNJ to register.
DO NOT WAIT TO CREATE AN ACCOUNT UNTIL THE DAY REGISTRATION OPENS!
The approval process takes time and you may run out of time to register successfully.
More workshop information and registration details are available on the main Super Library Supervisor Page.