Mango Languages creates unique language-learning experiences with over 70 world languages, 22 specialized English courses, 22 foreign films and 31 speciality courses, i.e., Medical Spanish, Business Mandarin and many more to choose from.
Each chapter is accessible online and through free mobile apps and designed with Mango's unique fresh, intuitive, and flat-out fun methodology to keep learners engaged.
Mango Languages is offering all LibraryLinkNJ members a free, all-access trial during the months of March and April. If you subscribe, a 25% discount is in effect for all new Mango subscribers through May 31, 2017. Find full offer details here.
Trial Access
Trial Link For Desktop Or Laptop:
Mobile App Access:
Download the Mango app on any device and enter the following info on the log-in screen for full access:
Username: NJLINK
Password: Mango123
Webinar
Join your Mango rep for a brief online overview on Tue, Apr 4, 2017, 2:00 PM - 3:00 PM EDT. Join the meeting from your computer, tablet or smartphone here.
You can also dial in using your phone:
United States: +1 (571) 317-3122. Use Access Code: 323-289-781
First GoToMeeting? Try a test session.
For questions about setting up a personalized demo or pricing feel free to contact Marco Cracchiolo for questions at 248.254.7450 x809 or marco.cracchiolo [at] mangolanguages.com.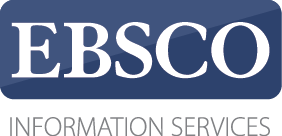 We have a variety of Spring discount offers from EBSCO. Each offer has its own discount page - links are included below.
Flipster
Flipster is a next-generation digital magazine solution that makes it easy for you to read your favorite magazines on your computer or mobile device. Currently a 25% discount is available for LibraryLinkNJ members. EBSCO is extending an additional 25% off Flipster titles if orders are placed before June 1, 2017. That is 50% off of most titles. For public and K-12 school libraries. Details
Magazine Archives
This is a one-time purchase of full runs of popular magazines. Purchase by title. Public libraries and K-12 schools receive 25% off, plus additional discounts for multiple titles. Details
Core Collections
These impartial, authoritative guides help librarians build and maintain well-rounded collections of the most highly recommended reference, nonfiction and fiction books. With documented selection criteria, four levels of recommendation and an unparalleled level of credibility, the Core Collections products help librarians do their jobs better, faster and with more confidence. Public and K-12 school libraries receive 10% off when you purchase 2 or more Core Collections. Details
Public Library E-Book Collection
The new subscription contains over 41,000 titles chosen specifically for public libraries. Discount is 25% off. Details
School Library E-Book Collection
Included are collections for K-8, High School, High School Academic and a new History Collection. Discount is 25% off. Details