We bid a fond farewell to Robin Siegel, Special Libraries Representative, from the LibraryLinkNJ Executive Board. Robin is retiring from CentraState Medical Center Library in Freehold. Cathy Boss (Photo on the right) from the Booker Health Sciences Library at the Jersey Shore University Medical Center in Neptune will fill out Robin's remaining term.

We also welcome Irene Sterling, a library trustee from Paterson Public Library, as our new Lay Representative, filling the seat and term vacated by Margaret Shapiro upon moving to New York State last month.

Our long-standing discount offer on CountryWatch has been renewed for 2016. CountryWatch features extensive country data, plus products covering cultural information, economic projections and election coverage - a real benefit this year!
Since our last renewal, CountryWatch has completely overhauled their web interface, making the site easier to use, more interactive and visually appealing. New features include:
Informative and user-friendly home page displaying a featured country and top news stories
News Ticker featuring breaking news stories from around the world
New menu bar to allow access to all your CountryWatch resources within the same window
All new CountryWatch Data with 5 years of Macro-Economic, Metals, Agriculture and Energy data on all 194 countries
All LibraryLinkNJ members receive a 25% discount. New subscribers save an extra 10%! Full offer details are on the CountryWatch discount page.
Imagine Easy, makers of EasyBib and ResearchReady, have rolled out two new products that will be replacing the former products by June 2016. The company often received the same feedback from users: make it easier to partner with teachers and increase usage of the products. Imagine Easy listened and now offers Scholar and Academy.
Like EasyBib, Scholar develops analytical reading, writing and critical thinking skills. It has many new tools and can be integrated with Google Apps for Education, a variety of LMSs and the Microsoft environment.
Academy, like the former ResearchReady, uses texts in multiple content areas to allow librarians and teachers to integrate information literacy skills into appropriate subjects.
LibraryLinkNJ public, academic and K-12 school libraries receive 15% off. Full offer details can be found on our Scholar and Academy discount pages.

Our discount offer on Beanstack has been extended through March 31, 2016. Many NJ libraries have already taken advantage of this offer!
Beanstack is an early literacy web service that engages families with young readers and facilitates your library's summer reading program. Check out the discount page for full offer details, including upcoming webinar dates.
Renewals Round-Up
All of LibraryLinkNJ's year-round discounts are renewed once annually: either at the end of the fiscal year (July 1st - June 30th) or the end of the calendar year. In addition to CountryWatch and Imagine Easy, above, the following offers have been renewed for calendar year 2016:
Webinar: Fresh Lit: Crossovers & Cross-unders for Middle Grade & YA
Presented by Sarah Bean Thompson, Springfield-Greene County (MO) Library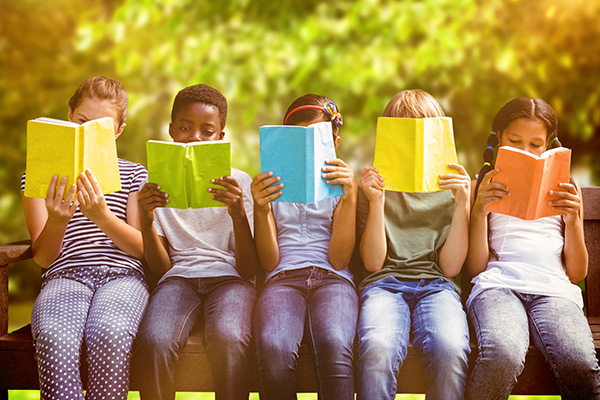 Date & Time: Thursday, March 10, 2016 | 3:00 - 4:30 PM 
Target Audience: Librarians, Library Assistants and Library Associates serving children (and teens) 
Description & Learning Objectives:
Middle Grade readers (ages 8-12) can be a challenging group to serve in readers' advisory. Their interests and reading levels vary widely, and they often aren't ready to make the leap to YA. How can we best serve them through literature in the library? What current and backlist titles are must-haves for middle grade readers? What's trending in middle grade? And what wonderful books are on the horizon?
After attending this webinar, participants will be able to:
Develop talking points for current, backlist and forthcoming middle grade and YA titles in a variety of genres to use in readers' advisory and booktalks
Identify and share great older titles to use in simple reader's advisory for middle grade readers
Discuss current trends in middle grade fiction and nonfiction
Identify and share young adult titles suitable for middle grade
Registration is free, and we will be archiving this webinar, so if you can't participate live, you'll be able to review the recording and share Sarah's presentation slides with colleagues later. Registration for this webinar is nearly full - secure your seat today!
---
HSLANJ Workshop: Emerging Technologies for the Busy Librarian
Date & Time: Tuesday, March 15 | 10 AM - 3 PM
Location: New Jersey Hospital Association Conference Center in Princeton, NJ
Presenters: Gabe Rios of Indiana University and Melissa DeSantis of the University of Colorado
Cost: $95 for HSLANJ and LibraryLinkNJ members
Participants will earn 4 Medical Library Association (MLA) CE credits
Registration is open for this workshop, co-sponsored by HSLANJ, the Health Sciences Library Association of New Jersey, and LibraryLinkNJ. The workshop will follow continental breakfast and the HSLANJ Annual Meeting. Full details are available at the HSLANJ website.
---
Webinar Archives: Learn At Your Leisure! 
We know attending live webinars isn't always possible, so we archive them all for your convenience. No login or registration necessary - just click and learn when it's convenient for you.
Internet Famous: Strategically Marketing Your Special Collections Online
Presented by Colleen Theisen, University of Iowa Special Collections
You'll learn how to:
Build your brand by using your institution's unique materials to educate the public about historic materials, and developing a sense of place and shared history
Handle, photograph, and/or digitize historic materials in many formats safely
Apply straightforward methods and techniques using everyday equipment
Develop a workflow for social media work with limited staff, time, and budget 
Fresh Lit 2015! New & Forthcoming Literary Fiction for Readers & Book Groups
Presented by Roz Reisner, Readers' Advisory National Treasure
You'll be able to:
Recommend current and forthcoming literary fiction to your Readers' Advisory patrons
Identify and use print and online resources for staying abreast of new and upcoming titles
Learn which small presses are publishing interesting, award-winning, literary fiction
Strategies for Effective Web Writing
Presented by Heidi Steiner Burkhardt, University of Michigan Libraries
You'll learn how to:
Identify the various types of web content your library sends out into the world
Initiate the development of established voice and tone guidelines for your library
Write web content using best practices and strategies