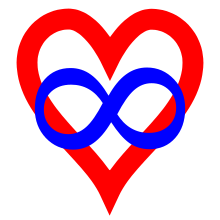 The Ethical Slut: A Practical Guide to Polyamory, Open Relationships & Other Adventures
by Dossie Easton and Janet Hardy (2nd edition)
Paperback, 2nd ed., 296 pages
Published March 10th 2009 by Celestial Arts (first published November 30th 1997)
original title
The Ethical Slut: A Guide to Infinite Sexual Possibilities
ISBN 1587613379; ISBN13: 9781587613371
The original edition, published in 1997, was a primary force in the polyamory movement.
Updated in 2009, it is one of the best-selling polyamory titles.
Love in Abundance: A Counselor's Advice on Open Relationships
by Kathy Labriola
Paperback: 240 pages
Publisher: Greenery Press (October 15, 2010)
Language: English
ISBN-10: 1890159778; ISBN-13: 978-1890159771
There is a subset in the counseling world of counselors who deal with polyamorous clients.
Kathy Labriola is one of them, and she has written for a broad range of polyamory publications.
Love Unlimited: The Joys and Challenges of Open Relationships
by Leonie Linssen
Paperback: 192 pages
Publisher: Findhorn Press (August 1, 2010)
Language: English
ISBN-10: 184409183X; ISBN-13: 978-1844091836
This book follows 12 couples through their road to responsible non-monogamy. The couples are diverse: monogamous, heterosexual, homosexual, bisexual, and polyamorous.
More Than Two: A Practical Guide to Ethical Polyamory
by Franklin Veaux and Eve Rickert
Paperback, 496 pages
Published September 2nd 2014 by Thorntree Press
ISBN 0991399706; ISBN13: 9780991399703
Franklin Veaux is a nationally-known speaker on the polyamory circuit and has been the author of a website on polyamory, also titled More than Two, for the past 20 years. The book is generating a lot of buzz in the polyamory community.
Opening Up: A Guide to Creating and Sustaining Open Relationships
by Tristan Taormino
Paperback, 346 pages
Published May 1st 2008 by Cleis Press (first published May 1st 2007)
original title
Opening Up: A Guide to Creating and Sustaining Open Relationships
ISBN 157344295X; ISBN13: 9781573442954
Using anecdotes and interviews with poly couples, this book is an outstanding answer to the question "So how do you make non-monogamy work, anyway?" Through interviews with people practicing a wide variety of different forms of non-monogamy, this book covers several styles of polyamory, swinging, and polyamory for single people.
Open: Love, Sex, and Life in an Open Marriage
by Jenny Block
Hardcover: 280 pages
Publisher: Seal Press (May 27, 2008)
Language: English
ISBN-10: 158005241X; ISBN-13: 978-1580052412
Columnist Block (Curve Magazine, Huffington Post, Foxnews.com, Dallas Morning News) presents a personal narrative about being in an open relationship. The book covers the ins and outs of polyamory, the lessons she's learned along the way, and examines why it's still more socially acceptable to cheat than to be polyamorous.
The Polyamorists Next Door: Inside Multiple-Partner Relationships and Families
by Elisabeth Sheff
Hardcover, 325 pages
Published November 26th 2013 by Rowman & Littlefield Publishers (first published November 16th 2013)
ISBN 1442222956; ISBN13: 9781442222953
A non-poly researcher focuses on polyamorous polyamorous households and speaks of their advantages, disadvantages, and the daily lives of those living in them.
The Polyamory Handbook: A User's Guide
by Peter Benson
Paperback: 392 pages
Publisher: AuthorHouse (March 25, 2008)
Language: English
ISBN-10: 1434373444; ISBN-13: 978-1434373441
This book is intended as a pragmatic approach to polyamory, covering topics like communication, emotional growth, sexual health, raising a poly family with children, and legal issues such as wills. Written mostly from a perspective of an established couple adding partners.
Polyamory in the 21st Century: Love and Intimacy with Multiple Partners
by Deborah Anapol
Hardcover: 260 pages
Publisher: Rowman & Littlefield Publishers (July 16, 2010)
Language: English
ISBN-10: 1442200219; ISBN-13: 978-1442200210
A follow-up to Polyamory: The New Love Without Limits (listed below), this book is a retrospective on Dr. Anapol's life as a poly activist. While it has some sections that are likely to be useful to newcomers, this isn't really a book aimed at those new to poly; instead, it's a collection of Dr. Anapol's personal experiences in polyamorous relationships.
Polyamory: The New Love Without Limits
by Dr. Deborah T. Anapol
Paperback: 182 pages
Publisher: Intinet Resource Center; Revised Edition edition (March 1, 1997)
Language: English
ISBN-10: 1880789086; ISBN-13: 978-1880789087
This book focuses more on polyfidelity than on other kinds of polyamory, with a heavy emphasis on New Age spirituality, and is often recommended by those who combine polyamory and spirituality. Like The Ethical Slut, this is considered to be one of the first widely-read books on the subject of polyamory.
Sex At Dawn: How We Mate, Why We Stray, and What It Means for Modern Relationships
by Christopher Ryan and Cacilda Jetha
Hardcover, 400 pages
Published June 29th 2010 by Harper (first published June 17th 2010)
original title
Sex at Dawn: The Prehistoric Origins of Modern Sexuality
ISBN 0061707803; ISBN13: 9780061707803
This is not, strictly speaking, a book about polyamory. Instead, it's a wildly entertaining, meticulously researched treatise on the origins of human sexuality and the things that make us relate the way we do. The authors challenge the assumptions of monogamy as a norm for human relationships, in a provocative and fun-to-read way. The book received many high-profile, positive reviews.
Resource Subcategories (Tags)