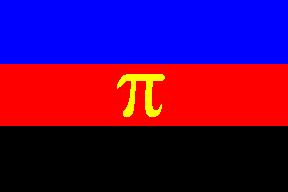 Links for Therapists and Other Professionals
General Polyamory Links
Alan's List of Polyamory Events
Compiled by the same person who does Polyamory in the Media, this is an often-updated list of polyamory-related conferences, workshops, and events going on all over the globe.
Loving More
The only nationwide magazine dedicated to polyamory, 

Loving More also hosts conferences and poly retreats throughout the country.

Modern Poly
The pulse of the polyamory movement: Essays, articles, and interviews about polyamory. A great resource site.
Multiple Match
Open relationship blog and community dating resource for ethical, consensual non-monogamy or polyamory.
Poly Group Registry
A user-updated list of local polyamory social and support groups throughout the the world. If you're looking for a local poly group, this is a good place to start!
Poly in the Media
This blog tracks references to polyamory and articles about polyamory in news media.
Poly Skeptic
Polyamory from a skeptical, non-spiritual stance. They also have a companion podcast.
Polyamorous Percolations
An extensive "portal site" containing articles, links, a poly message board, forums, and so on.
Polyamory on Purpose
Practical, hands-on blog of poly-related information, such as polyamory and plural living, polyamory and the law, and polyamory and children.
Polyamory Society
News, information, discussion, and resources, particularly for people who aren't necessarily poly but know people who are.
Polyamory Weekly
Headquarters for the Polyamory Weekly Podcast, a weekly talk show on all things poly. Includes listener call-ins and interviews with many people in the poly community.
Polyamory.com Forums
A large, international online forum for people interested in polyamory.
polyinfo.org
Curated list of poly links and resources
PolyMatchMaker
A poly-focused dating and forum site.
Solo Poly
A blog by a single polyamorous person covering "Life, relationships, and dating as a free agent"
The Inn Between: Polyamory Pages
Essays, safe-sex articles, advice on "coming out" poly, and other resources for polyamorous people, written by a partner of mine.
The Polyamorous Misanthrope
Rants, raves and polyamorous edification for the whole family. An often-updated collection of essays on practical, no-nonsense, hands-on polyamory.
Resource Subcategories (Tags)