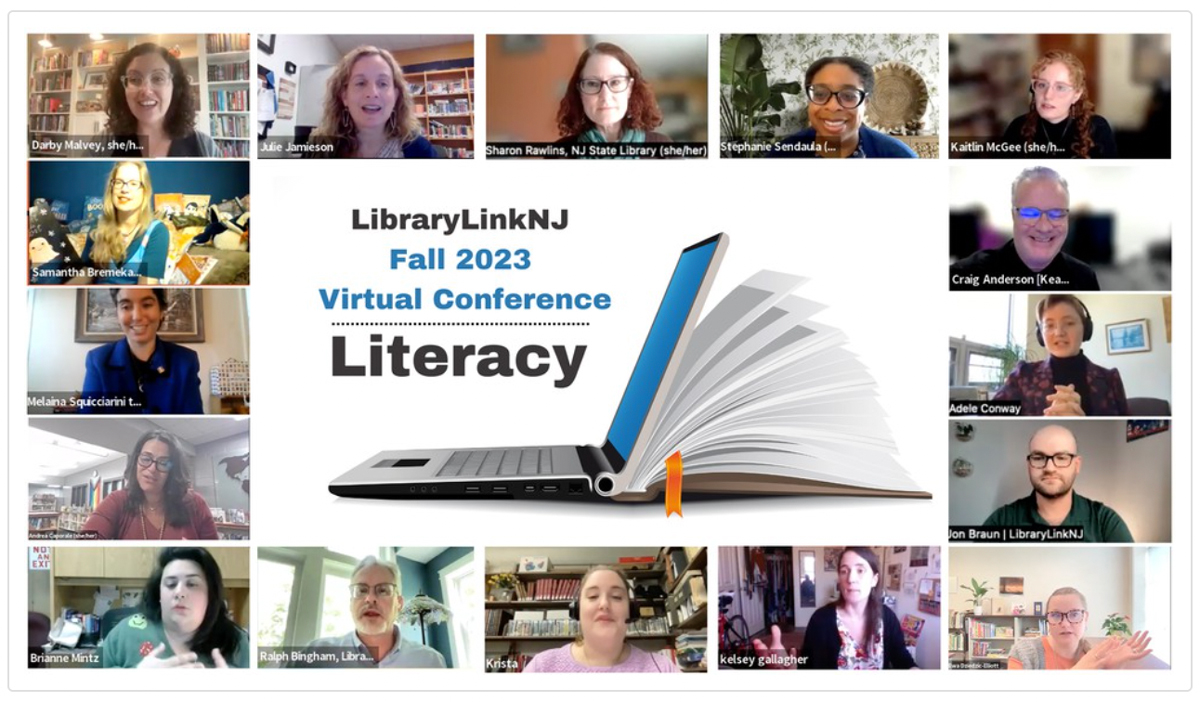 This September nearly 300 library staffers from around the state and across the country joined LibraryLinkNJ for our third annual one-day virtual conference. This year's conference theme was Literacy, with 15 high-quality presentations on a wide range of literacy topics.
Information literacy was a hot topic, with presentations from a number of organizations - including the News Literacy Project, the University of Washington Information School, and Rowan University Libraries - sharing research and resources to help library staff bring critical information literacy skills back to their schools and libraries. Two presentations, one shared by Dr. Krista Welz of North Bergen High School and another by a team of librarians from Kean University, tackled the topic of how AI tools can support and enhance the information discovery process. And non-traditional literacies were also covered, with such sessions as "Building Emotional Literacy by Centering Empathy" from Melaina Squicciarini of the Highland Park Public Library and "Get Financially Lit Through Children's Programming" from Caitlin McGee and Erin Sawadzki of the Burlington County Library System.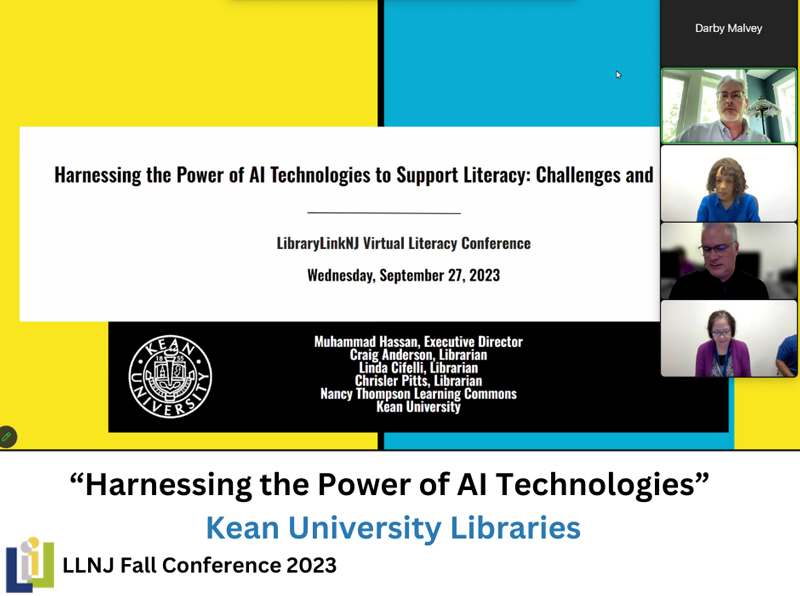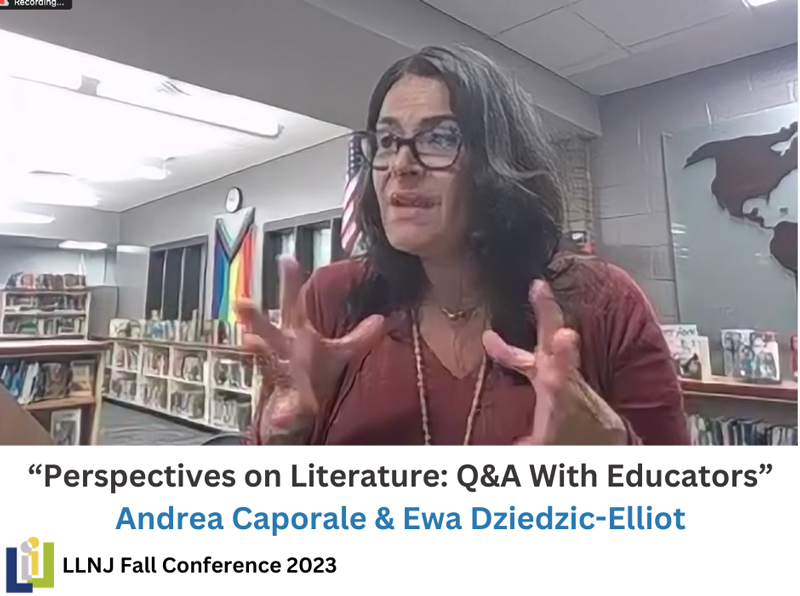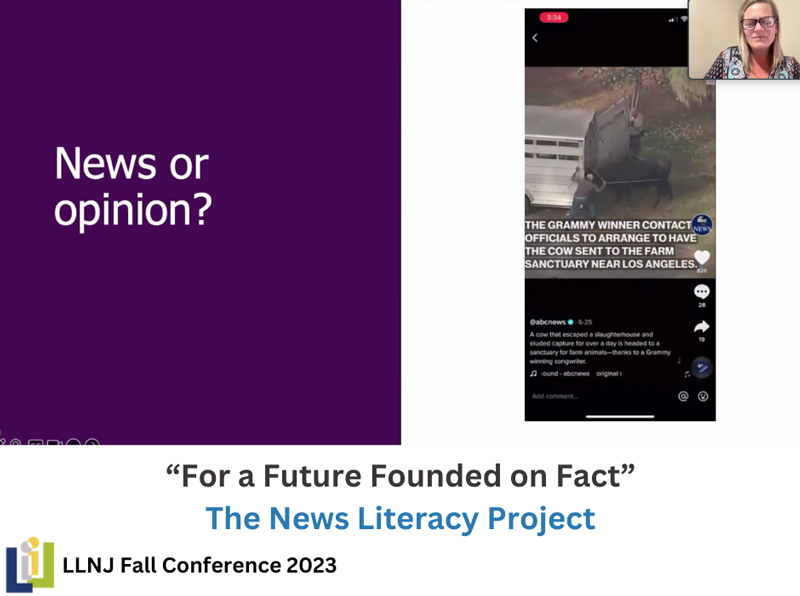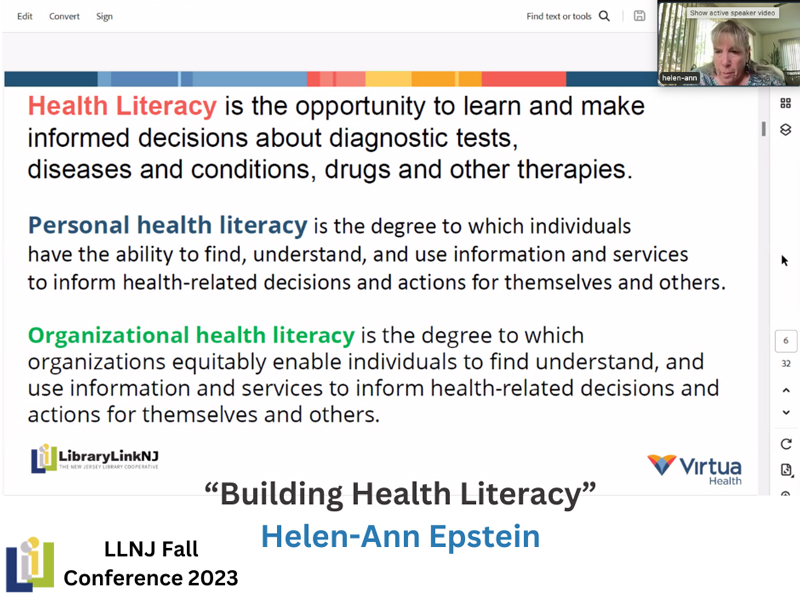 The breadth of topics related to the larger theme of Literacy provided appeal for attendees from all library types, and feedback from attendees indicated that the wide range of topics to choose from was one of their favorite features of the event.
For a full list of conference topics and presenters, as well as to view the recordings and download available materials from conference sessions, you can visit our dedicated Fall 2023 Virtual Conference Pathway in the LibraryLinkNJ LearningSpace. Recordings and resources will be available until January 5, 2024.