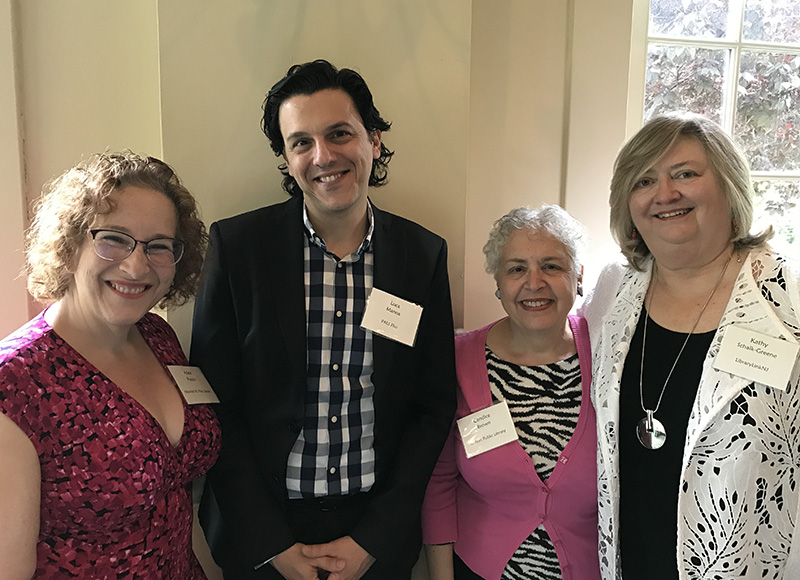 L to R: Adele Puccio, Luca Manna, Candice Brown, Kathy Schalk-Greene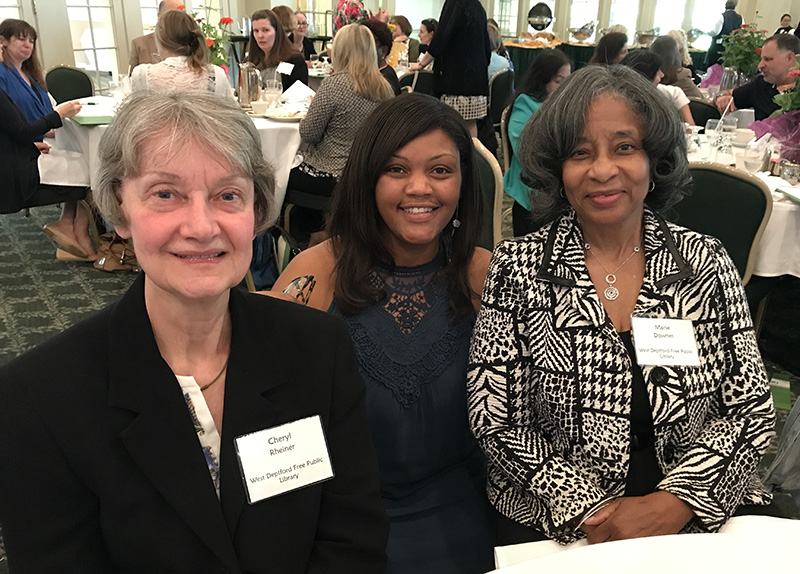 L to R: Cheryl Rheiner, Erica Bell, Marie Downes
Another year, another lovely and administratively satisfying Spring Membership Meeting! LibraryLinkNJ staff were pleased to host the 160 colleagues who joined us for lunch, networking, a business meeting, and an inspiring keynote from international library consultant and ALA President-Elect Loida Garcia-Febo.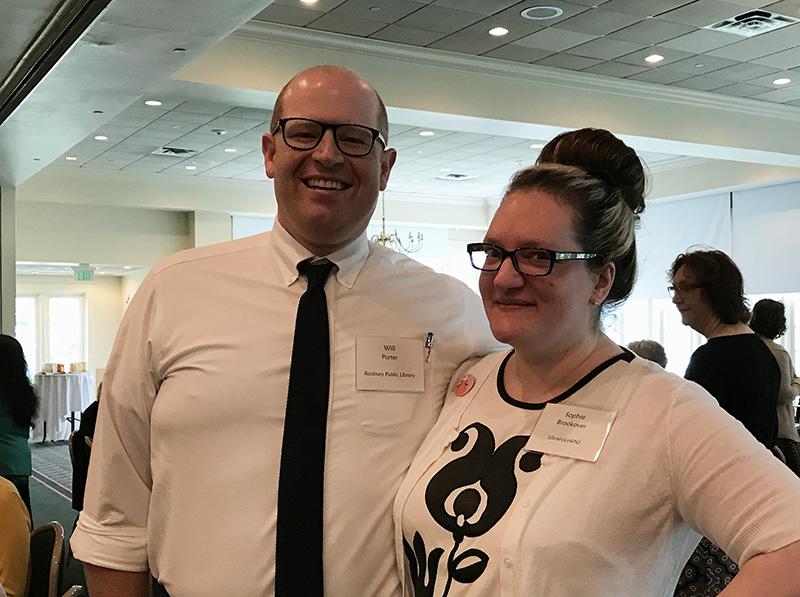 Will Porter & Sophie Brookover

Sandi Cronce & Paulette Doe-Williams
After lunch and networking, LibraryLinkNJ Executive Board President Kimberly Paone ably managed our business meeting, leading voting representatives through the process of voting on a variety of items for fiscal year 2018. The following documents were approved:
We welcome John Bonney (Neptune Public Library) and Jennifer Podolsky (East Brunswick Public Library), to the Executive Board, and gratefully thank outgoing Board members Candice Brown (Clifton Public Library) and Karen Brodsky (The Library of the Chathams) for their dedicated service.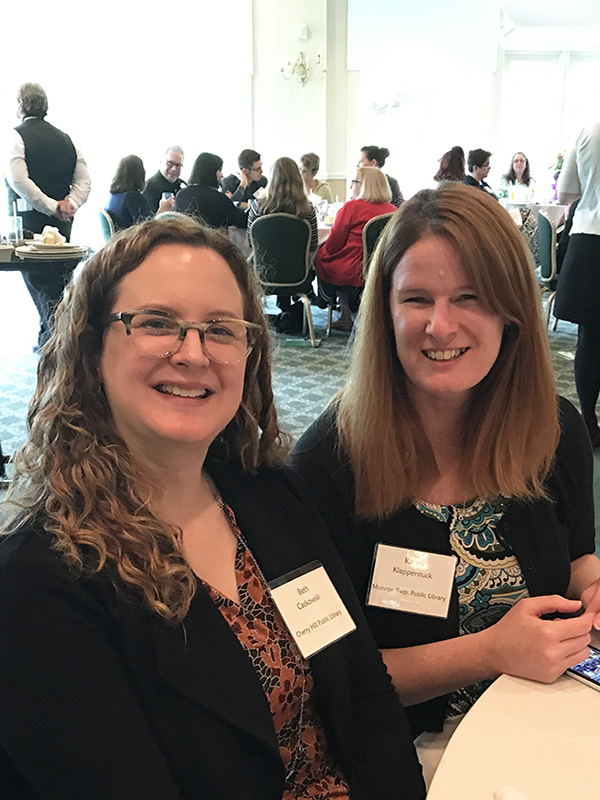 Beth Cacowksi & Karen Klapperstuck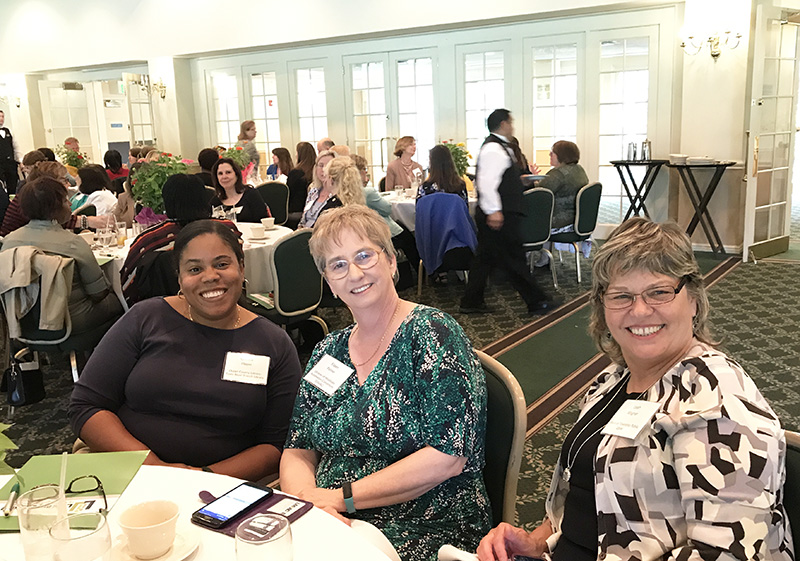 L to R: Givane Hayes, Eileen Palmer, and Leah Wagner
Following the business meeting, Loida Garcia-Febo presented her keynote, 21st Century Libraries Are For Everyone: Serving the Needs of our Most Vulnerable Community Members. We streamed her talk live on our Facebook Page. If you missed it or would like to revisit this talk, you can access both the video and Loida's slides anytime.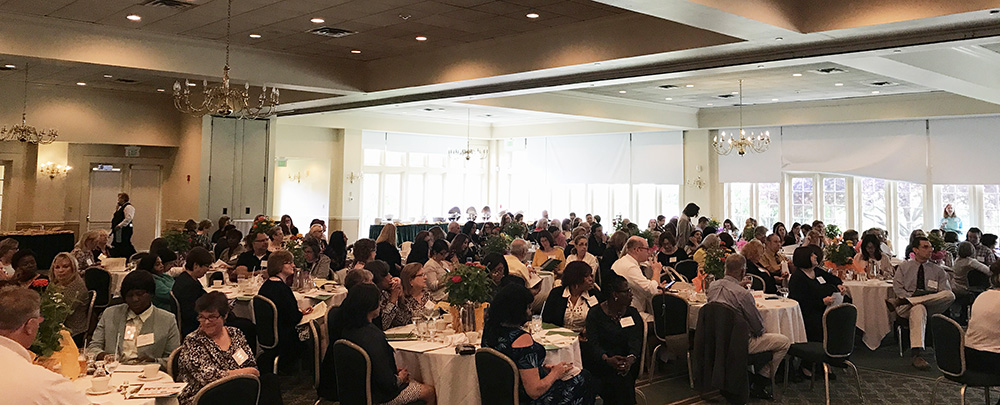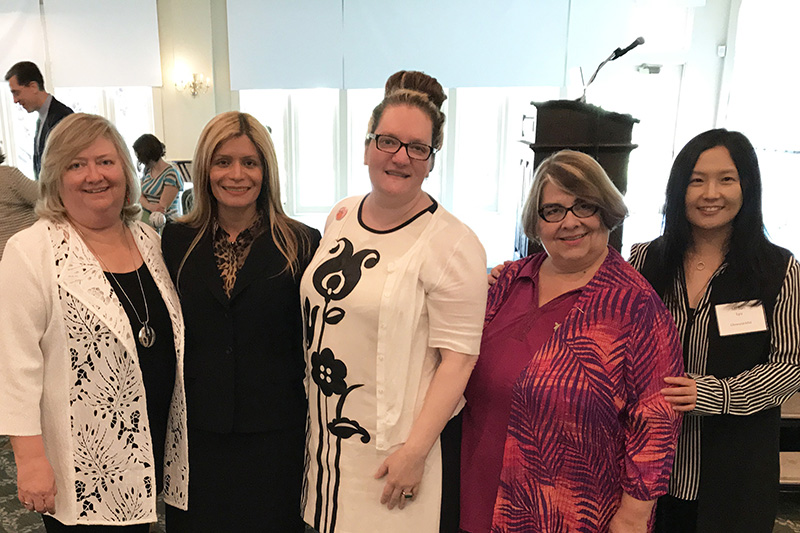 L to R: Kathy Schalk-Greene, Loida Garcia-Febo, Sophie Brookover, Joanne Roukens & Mi-Sun Lyu
At their July meeting, LibraryLinkNJ's Executive Board reorganized for the current fiscal year with the same excellent leadership as last year:

LibraryLinkNJ Executive Board and Staff: (from the left) Kathy Schalk-Greene, Cathy Boss,
Jennifer Podolsky, Anne Wodnick, Adele Puccio, Joanne Roukens, Steven Chudnick,
Heather Craven, Kimberly Paone, Ranjna Das, John Bonney, and Sophie Brookover. (Not Pictured: Janice Cooper, Tanya Finney Estrada, Michelle McGreivey, Lynn Pascale, Irene Sterling, and Rick Vander Wende.)
President: Kimberly Paone, Matawan-Aberdeen Public Library
Vice President: Steven Chudnick, Brookdale Community College
Secretary: Lynn Pascale, Collingswood Middle-High School
Treasurer: Rick Vander Wende, Lay Representative
Assistant Treasurer: Michelle McGreivey, Hoboken High School
Kimberly Paone remarked, "I'm so pleased to continue as LibraryLinkNJ's Executive Board President for a second year, and to work with our talented and dedicated group of officers, Board members, and staff. It is a busy time as we work to complete our strategic plan and to release an RFP for delivery services. I am also excited to embark on succession planning this year, as several of us will be completing our second terms on the Board. As always, LibraryLinkNJ's dedication to supporting libraries of all types in New Jersey will continue and I am very proud to be a part of this organization's hard work."
We welcome all returning Executive Board officers, and both of our new Executive Board members, John Bonney and Jennifer Podolsky.
On-Site, On-Demand Staff Development
New Programs Added! Let us Help You Make a Difference!
We know how essential ongoing professional education is in the work lives of all staff members, and we want to make it as efficient and cost-effective as possible. LibraryLinkNJ will subsidize up to $750 of the cost of one staff development workshop per year for participating member libraries of all types. For full details on how this service works, visit the On-Site, On-Demand Program page.
The On-Site, On-Demand Staff Development program directly supports our strategic goal of providing opportunities for staff to acquire new skills, advance their learning and grow professionally.
Key Points:
Members are not limited to a specific menu of on-site training options. We provide a variety of suggested options for your convenience.
You may either choose a workshop from our Suggested Programs & Consultants List or work with other vendors/consultants.
LibraryLinkNJ offers a subsidy of up to $750 for each approved request.
There is a limited budget for this service, so please submit requests early.
Full details on how this service works, are available at the On-Site, On-Demand Program page.
If you have any questions, please email or call jroukens [at] librarylinknj.org (Joanne Roukens) (Tel: 732-752-7720 or 1-866-505-5465).
---
Super Library Supervisor: Fall Workshops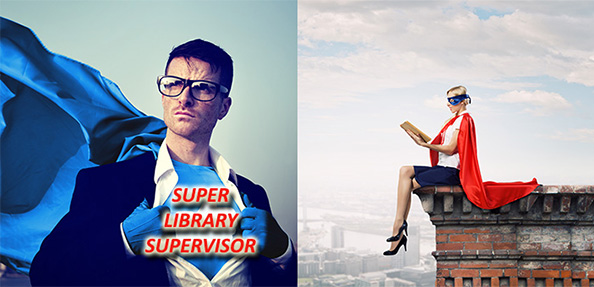 Registration is now open to participate in the lottery process for our Fall 2017 Series of Super Library Supervisor, to be held at the Parsippany Public Library on the following dates:
Thursday, September 7, 2017
Thursday, September 28, 2017
Tuesday, October 3, 2017
Wednesday, October 18, 2017
Registration is limited to 50 potential participants. The final participation list will be determined by lottery in mid-August.
There will also be another series in Spring 2018, location and dates to be announced.
Target Audience:
Library staff who are currently supervisors and have less than five years of supervisory experience.
Participants MUST be actively working as a supervisor at the time the series begins.
More experienced supervisors are welcome, if this is their first supervisory training.
Information and Registration:
Register online via the Super Library Supervisor page. Participants commit to attending all 4 workshops.
We will accept up to 50 registrants; registration secures only participation in the lottery.
Space is limited to 30 participants and will be chosen by lottery.
Registration will close on Tuesday, August 8, 2017 or when the limit has been reached, whichever comes first.
There will be a limit of only 1 participant from any library organization.
Please contact jroukens [at] librarylinknj.org (Joanne Roukens) or sbrookover [at] librarylinknj.org (Sophie Brookover) with any questions.
---
Save the Date: MentorNJ In-Person Networking Event
Save the following date for the Fall 2017 MentorNJ In-Person Networking Event:
Date: Friday, October 13, 2017
Location: Monroe Township Library (4 Municipal Plaza, Monroe Township, NJ 08831)
More information including the event schedule, programs, registration information and more will be posted soon on the MentorNJ Program page.
Registration will be open at 9 AM on Tuesday, August 15.
---
Save the Date for the Public Library Directors' Summit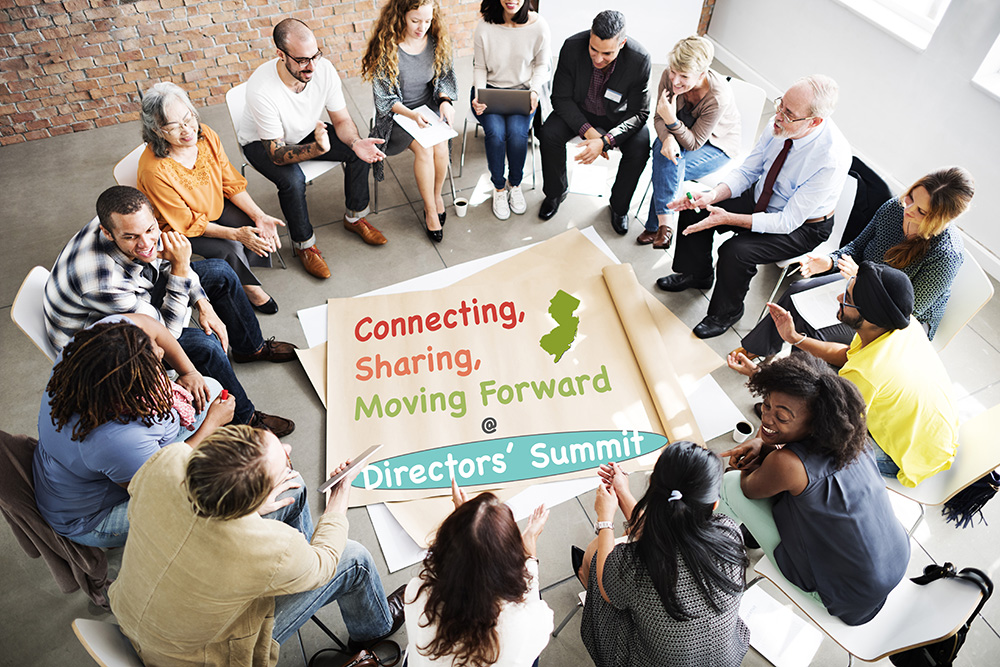 The New Jersey State Library and LibraryLinkNJ, The New Jersey Library Cooperative, have partnered to sponsor the second Public Library Directors' Summit on Tuesday, October 24, 2017, at the Holiday Inn in East Windsor.
This one-day event will provide experienced public library directors with best practices and the latest developments in the areas of library law and other public library topics.
Audience: New Jersey Public Library Directors
Date: Tuesday, October 24, 2017
Time: 9:00 am – 4:00 pm. Coffee and registration from 9:00 to 9:30 am. Program begins promptly at 9:30.
Location: Holiday Inn in East Windsor, the same convenient location as the first Summit held in 2015. Program fee: $50
Registration: The event registration will open Tuesday, August 22, 2017 on Eventbrite.
Payment by credit card is preferred but there will be an option for payment by check/purchase order.