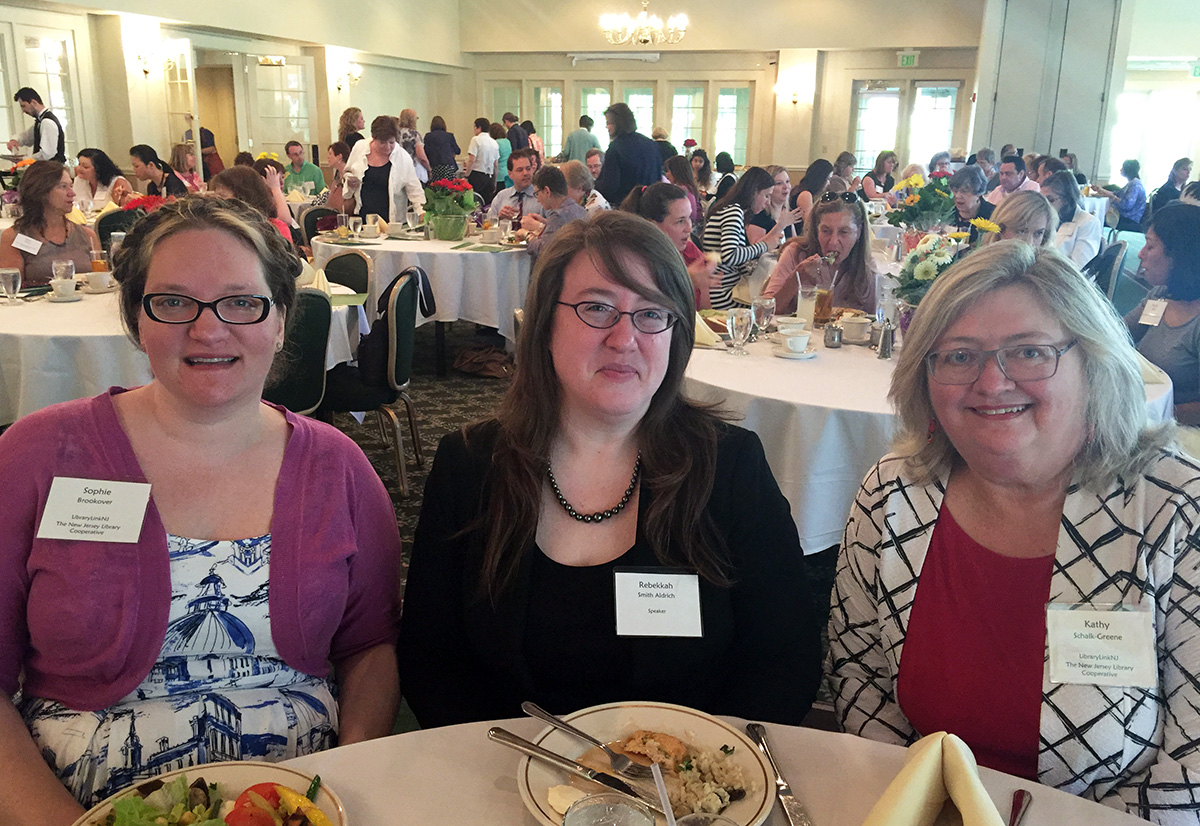 [ From the left: Sophie Brookover, Rebekkah Smith Aldrich, Kathy Schalk-Greene ]
This month's Spring Membership Meeting was the most well-attended one in LibraryLinkNJ's history, drawing 160 colleagues from around the state to the Forsgate Country Club. We enjoyed a beautiful afternoon of networking, convivial dining, and learning with Rebekkah Smith Aldrich, whose keynote, Don't Get Mad, Get Savvy: Sustainable Thinking for the Future of Libraries was a deft mix of inspiration rooted in practicality. If you'd like to share Rebekkah's slides with your colleagues, or just save them for your own use, they're available on the event page at our website.
Thanks to the voting representatives in attendance, the Cooperative's Budget, Executive Board slate, and Service Initiatives for Fiscal Year 2017 all passed, and we look forward to another year of forward-looking, excellent service to all our member libraries.
Photos from the Spring Membership Meeting
(More photos will be posted on LibraryLinkNJ's website.)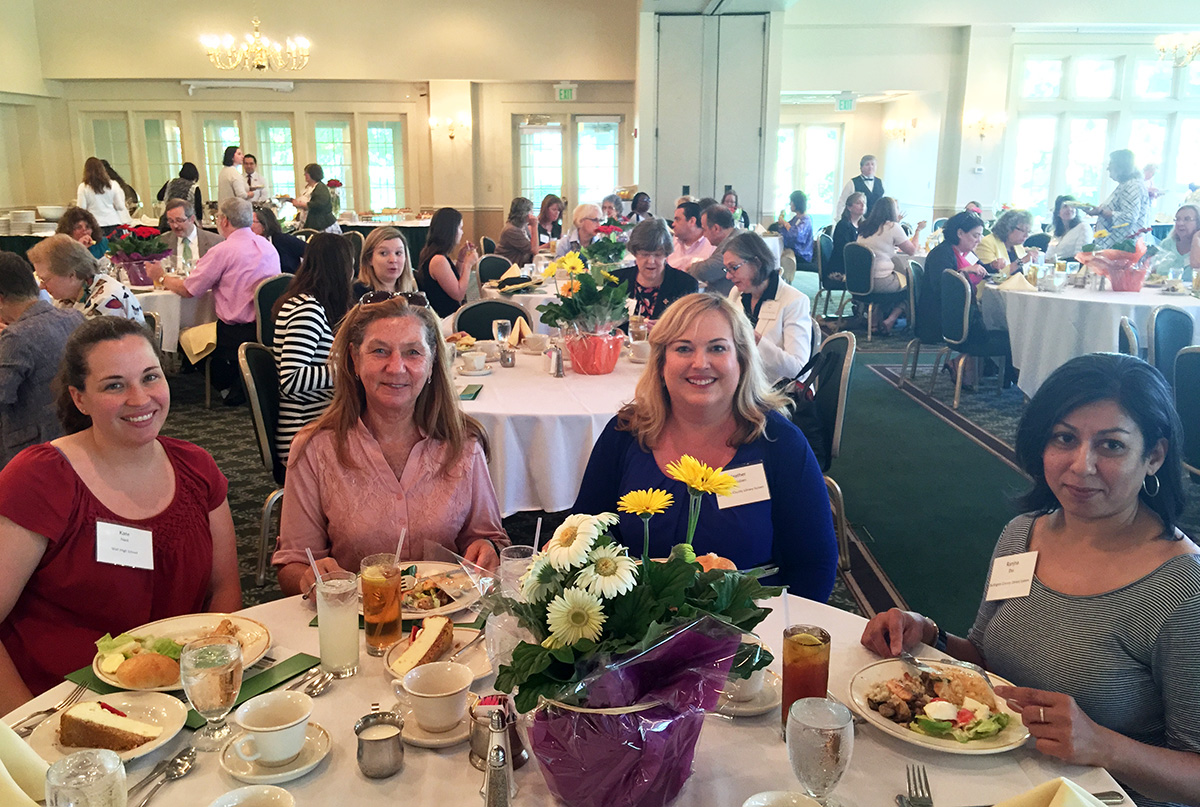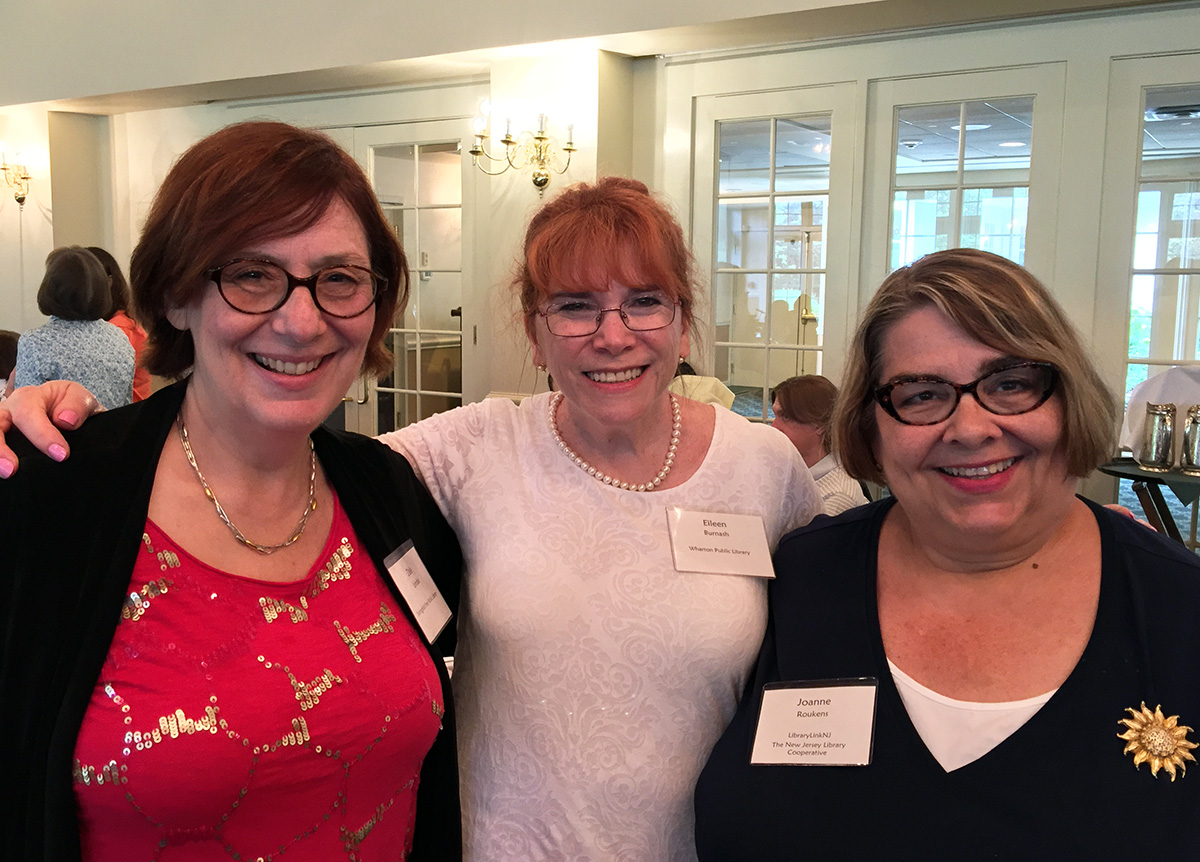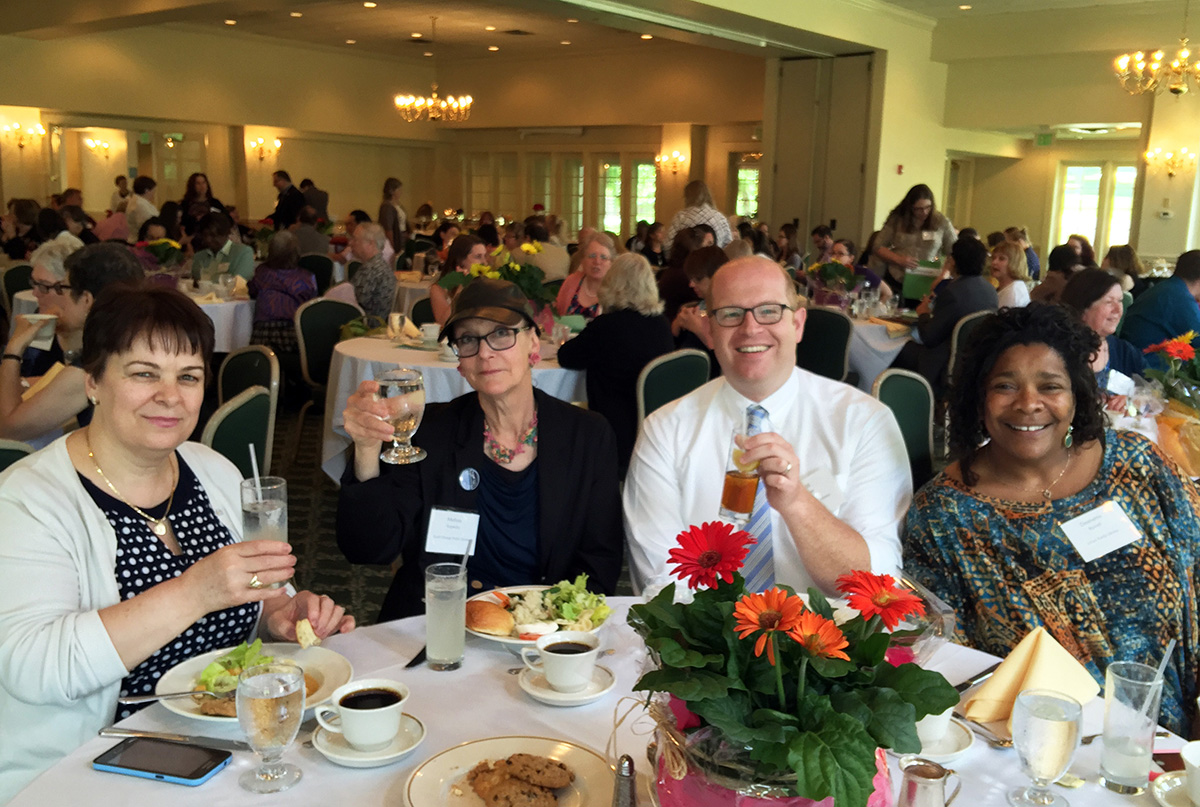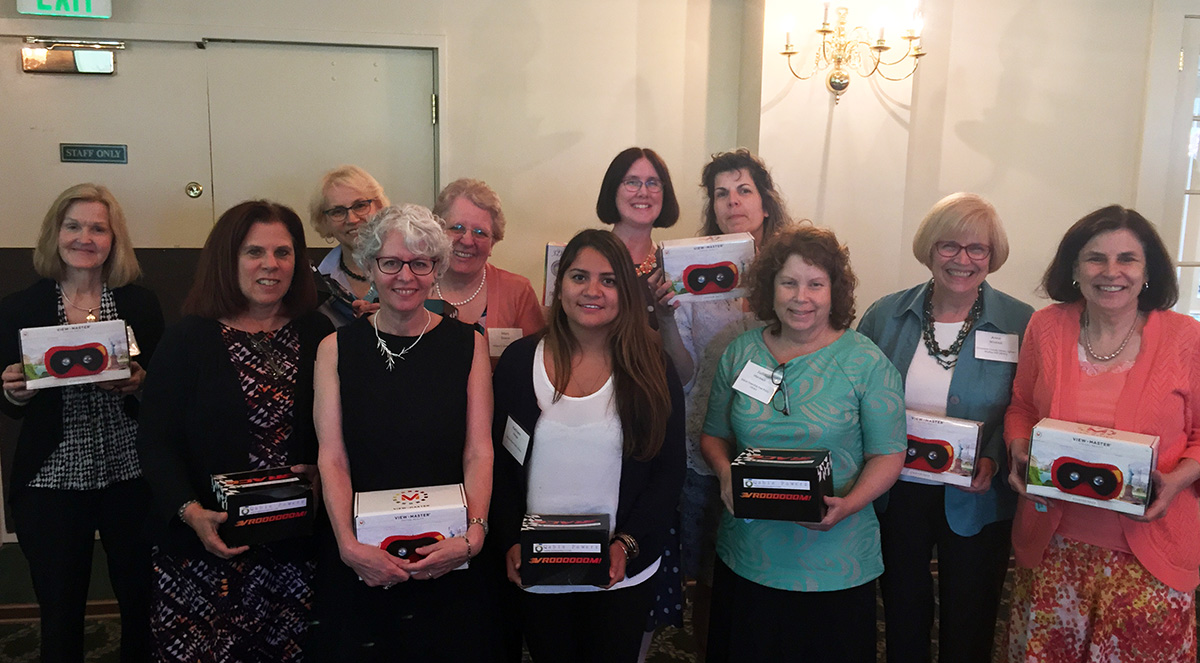 [ Photo above: The happy winners of the virtual reality viewer giveaway! ]
A hearty congratulations to the following incoming Executive Board members, whose terms begin on July 1:
Steve Chudnick, Brookdale Community College
Ranjna Das, Burlington County Library System
Tanya Finney Estrada, Waterford Township Public Library
Adele Puccio, Bloomfield Public Library
Irene Sterling, Lay Representative, Passaic County
Of course, we offer our warmest thanks to the following Executive Board members whose terms are coming to an end:
Jane Crocker, Rowan College at Gloucester County
James Keehbler, Piscataway Public Library
Carolyn Ryan Reed, East Orange Public Library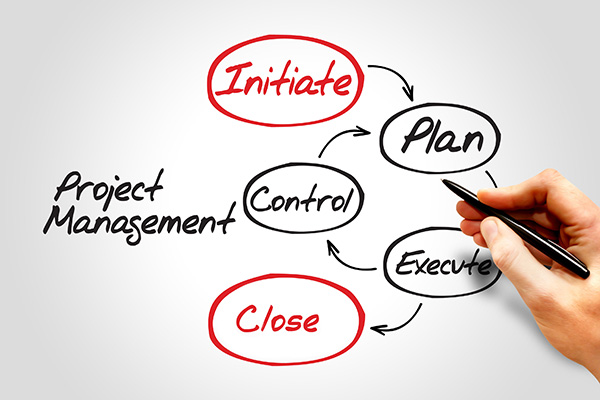 Does your library offer public programs? Do you manage an increasingly complex set of events year-round, with staff working widely varying hours? Project management skills can help. By participating in LibraryLinkNJ's Project Management Series, you'll learn how to deliver all types of projects on time and within budget more consistently, using simple techniques to monitor and control processes and schedules.
This series of face-to-face workshops and webinars will offer:
A customized project management series with practical training and activities to our member libraries
Guidance to help your library implement an actual project at the completion of the series.
Who: All staff at all member libraries
What: A series of face-to-face workshops and webinars, and guidance on implementing a project at your library.
When: Registration for the full series of workshops and webinars will open on September 13, 2016, with a registration limit of 30 participants (no more than two from each member library).
Where: The Monroe Township Public Library (Middlesex County) and via Adobe Connect.
How much? The cost of participation for all events in the Project Management Series is just $50 per participant.
Intrigued? Start saving dates and lining up administrative approval to participate by reviewing all the details at the full project page!