At the most recent LibraryLinkNJ Executive Board meeting, the Board voted to hire Maverick & Boutique as consultants for the Cooperative's ongoing Strategic Plan process. Consultants Abby Straus and John Findlay will lead this process with a combination of focus groups, interviews, and a stakeholder survey. We look forward to working with Abby and John, who led the Statewide Strategic Planning Process in 2012, once more.
Janet Weiss, Associate Director of the Scientific Library at Daiichi Sankyo Pharma Development, Inc., was recently inducted into the Special Libraries Association's Hall of Fame. Over the course of her long career, Janet has woven together her professional interests and service to the profession as a whole. We sat down to discuss her career path and contributions to the field.

After graduating from college in 1972, Janet found a job at a special library within a bank on Wall Street where they needed an assistant with library experience. "My boss was very involved in the New York Chapter of SLA, in their Downtown Lunch Group. I got to participate in those events and really developed a sense of what was possible in corporate librarianship; that interest stuck with me throughout graduate school and beyond." Loving the job and hating the commute soon led Janet to the MLS program at Rutgers.
Janet's particular enjoyment of the medical bibliography course led her to a position as a cataloger and manager of small medical library at Hoechst-Roussel Pharmaceuticals, Inc., located in Bridgewater. Later in her career, layoffs and other circumstances unexpectedly led to one of Janet's favorite experiences in special librarianship, developing libraries from scratch at small companies. "I was able to do very interesting contract work with very positive long-term effects. One of the companies grew to the point where they now employ ten library staff members! It was very rewarding to work at companies that had decided that information access was a corporate priority for research staff, and followed through so significantly. I was able do that type of work several times over the years, and it's been exciting and energizing each time."
As for her notable success over the years in securing vendor sponsorship for SLA Chapter and Division meetings, Janet credits her experiences in fundraising coursework and volunteering with other nonprofits with knowing how to frame a successful request. "When you establish good relationships with vendors who will value those relationships, they are often happy to help SLA. You just have to be brave enough to ask for what you need."
Janet and her husband celebrated her Hall of Fame induction with SLA friends, and as for the Lucite award itself, "I keep it on top of my file cabinet at the office! I prefer to keep it low-key."
Congratulations to Janet on this career milestone - your consistent excellence does the Garden State proud!
MentorNJ In-Person Networking Event, with presentations & table talks by ALA Past President Courtney Young, Fobazi Ettarh, Tiffany McClary, Sophie Brookover and more: Wednesday, November 9, 2016. Registration will be open until Wednesday, November 2, 12 noon or until it is filled, whichever happens first. This event is free of charge & will include a delicious buffet lunch and great raffle prizes.


(Raffles are sponsored by LibraryLinkNJ)  
---
The Right & Proper Way to Play Mind Tricks on Your Supervisor
Presented by Brett Bonfield
November 16, 2016 | 2:30-3:30 pm
Registration is open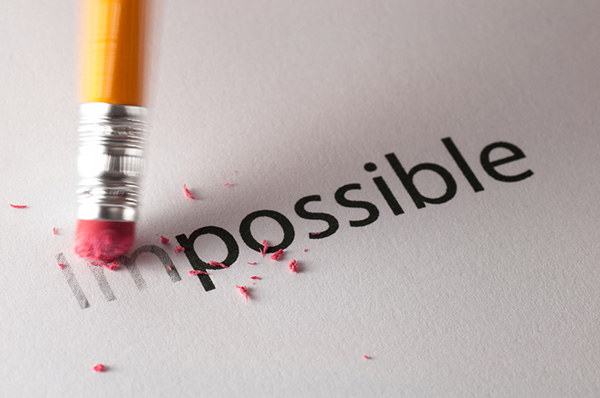 You have a great idea and wonder how you can present it in a persua... forget this. I'm going to give you a rare opportunity to listen in while we talk, library leader to library leader. Yo, Directors, Managers, Supervisors, Leaders, and other muckety mucks: Isn't it nice that most of the people you supervise almost never give you any suggestions at all, and the few suggestions you do get are boring, impenetrable, or impossible? If you want to go on coming up with your own ideas and ignoring the few ideas your colleagues bother to present, then I recommend *not* letting them participate in the "The Right and Proper Way to Play Mind Tricks on Your Supervisor" webinar, which will not only teach them to read your thoughts, it'll teach them to BLOW YOUR MIND. And who wants that, right?
This program is offered in collaboration with MentorNJ, a joint initiative funded by the New Jersey State Library and LibraryLinkNJ, The New Jersey Library Cooperative.
---
Save the Dates: Webinars
Please save the dates for the following webinars. We'll be opening registration for each one about a month before the event takes place, and will announce registration for each widely.
Fresh Lit 2016: New & Forthcoming Literary Fiction for Readers and Book Groups, with Roz Reisner
December 8, 2016 | 10:30 am - 12:00 pm
An annual tradition at LibraryLinkNJ! This will be the sixth time Roz joins us to share all the titles your readers will be clamoring for in 2017.
Data Visualization for the Rest of Us, with Linda Hofschire
January 4, 2017 | 10 am - 11:30 am
Your library collects data all year round. Come learn how to present it to stakeholders so you really shine.