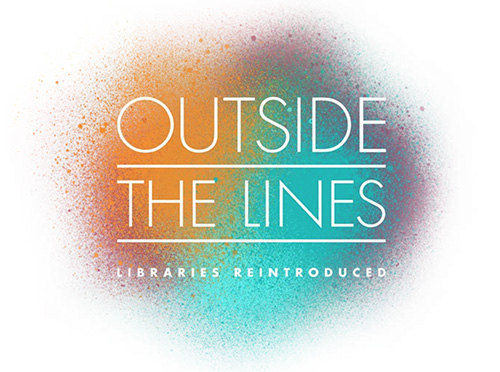 Registration to participate in Outside The Lines, an annual international celebration of libraries doing wonderful things in their communities, is open. Outside the Lines is scheduled for the week of September 10, 2017 and the website provides many support and education materials for participating libraries to use as they plan their events.
If you and your colleagues are already interested in participating, registering is easy. The requirements are simple and are likely in line with what you're doing already with library programs and events. The organizers ask that participating libraries host at least one event or campaign that:
Gets people thinking – and talking – about libraries in a different way.
Showcases the library out in the community as well as in the library.
Highlights how your library is relevant to people's lives.
Represents your local community.
Is active versus passive – gets people engaged.
Is extraordinary and unexpected.
Most importantly, is fun!
LibraryLinkNJ is encouraging New Jersey libraries to participate in Outside the Lines and we're exploring some ways to support you. If you're interested in participating, contact Sophie Brookover by sbrookover [at] librarylinknj.org (email) or phone (732.943.6109).