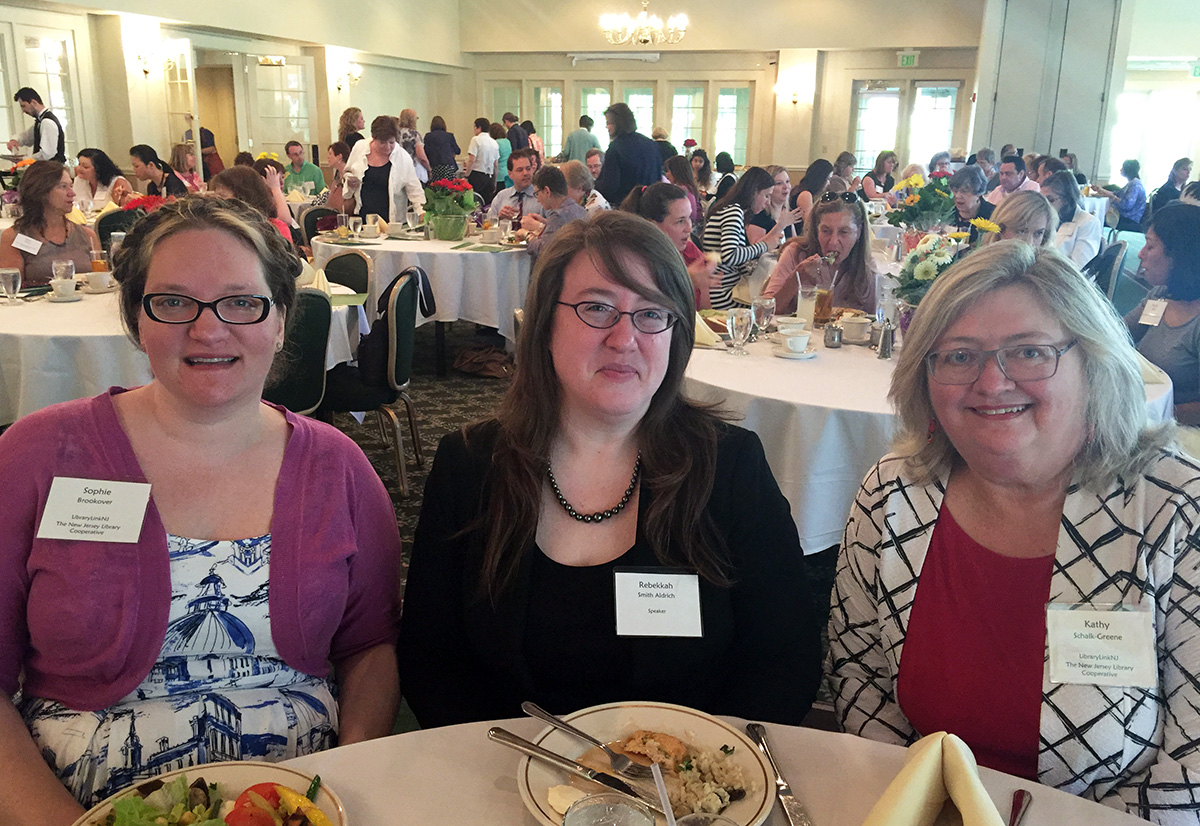 [ From the left: Sophie Brookover, Rebekkah Smith Aldrich, Kathy Schalk-Greene ]
This month's Spring Membership Meeting was the most well-attended one in LibraryLinkNJ's history, drawing 160 colleagues from around the state to the Forsgate Country Club. We enjoyed a beautiful afternoon of networking, convivial dining, and learning with Rebekkah Smith Aldrich, whose keynote, Don't Get Mad, Get Savvy: Sustainable Thinking for the Future of Libraries was a deft mix of inspiration rooted in practicality. If you'd like to share Rebekkah's slides with your colleagues, or just save them for your own use, they're available on the event page at our website.
Thanks to the voting representatives in attendance, the Cooperative's Budget, Executive Board slate, and Service Initiatives for Fiscal Year 2017 all passed, and we look forward to another year of forward-looking, excellent service to all our member libraries.
Photos from the Spring Membership Meeting
(More photos will be posted on LibraryLinkNJ's website.)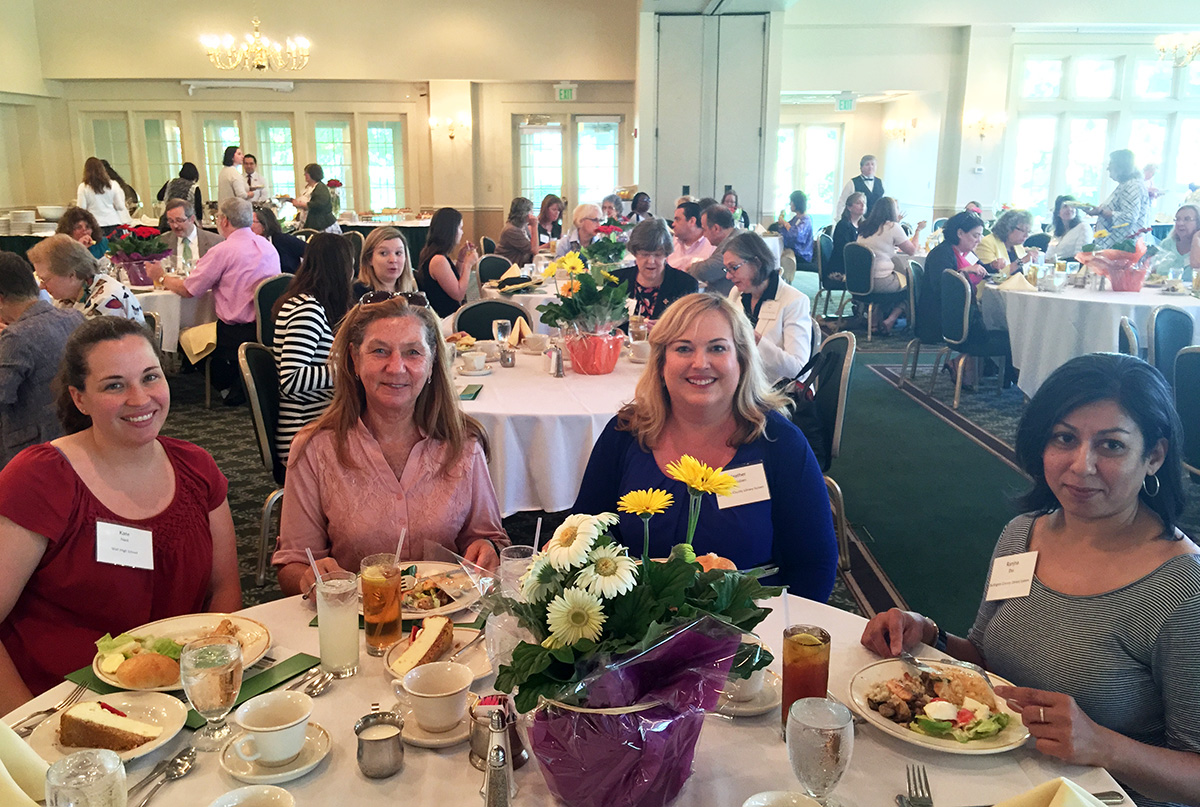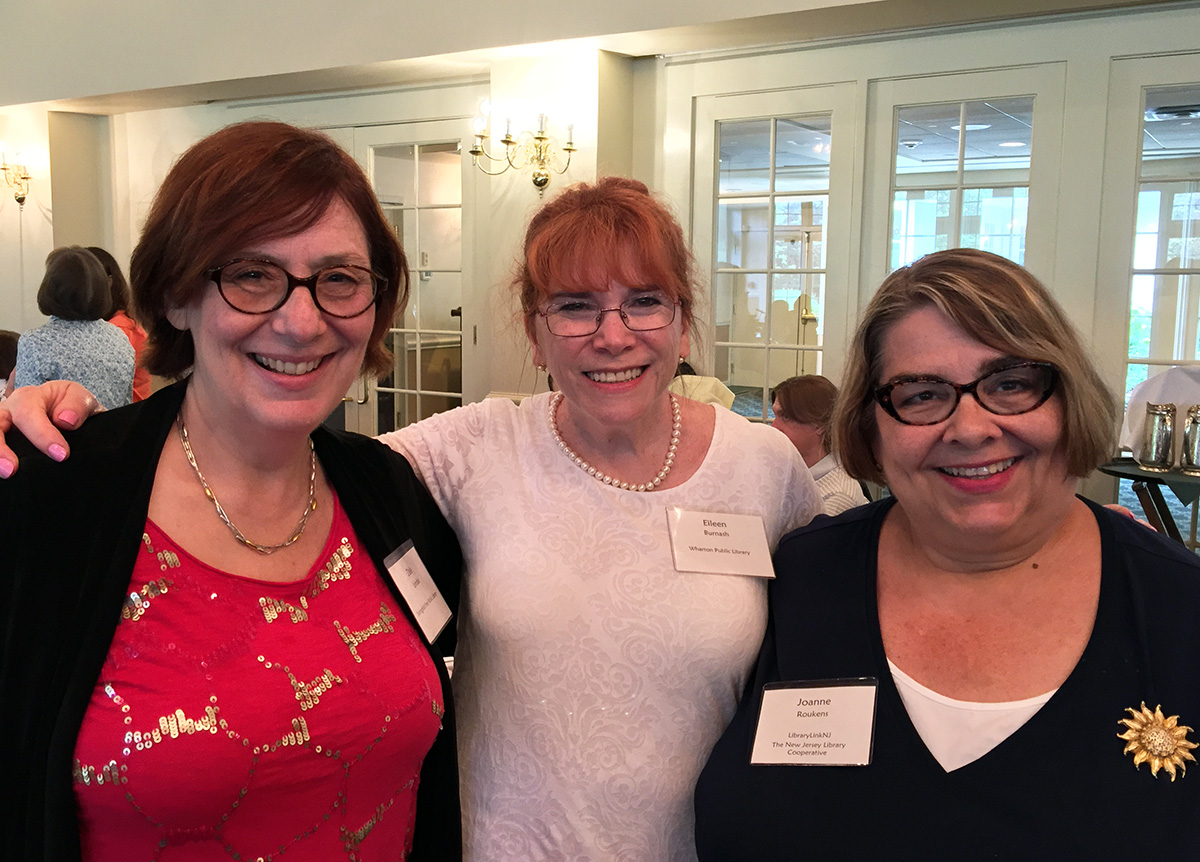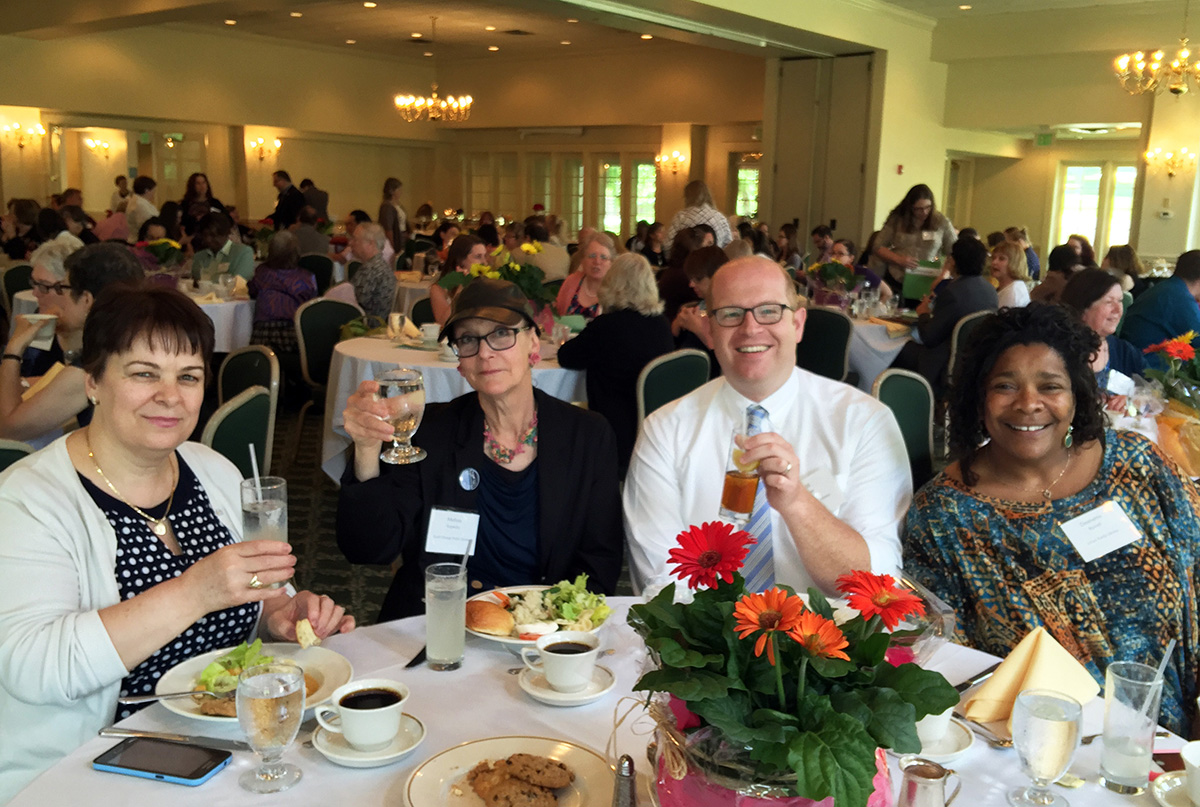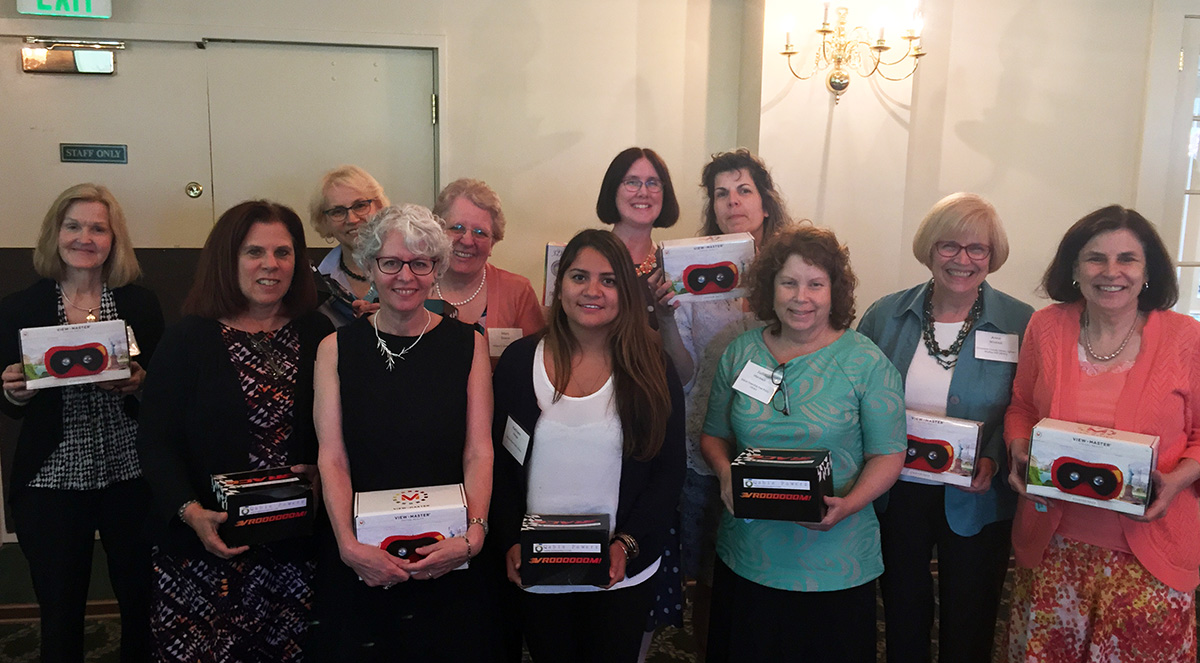 [ Photo above: The happy winners of the virtual reality viewer giveaway! ]