Congratulations to Judith Cohn on being named Assistant VP for Information Services and Director of Health Sciences Libraries at Rutgers University!
Illuminating & timely: registration is open for a We Need Diverse Books colloquium at Rutgers' School of Communication and Information on November 18.
Wonderful coverage of Verona High School Library's beautiful makeover, while Vineland's Wallace Middle School Library celebrates National Day on Writing.
Snag all of the excellent presenter materials from the 2015 Youth Services Forum, cosponsored by the NJ State Library, NJLA, and NJASL.
Long Branch Free Public Library is expanding their role as a resource for their community. In related news, NJLA's Diversity & Outreach Section is now on Twitter. (See the photo below) Give them a warm welcome!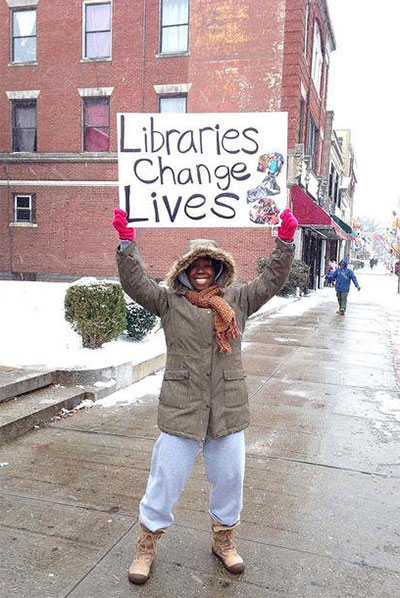 Paulsboro's Gill Memorial Library recently opened a major expansion that marries the town's industrial history with modern technology, winning effusive praise from the mayor: "Our kids needed this. Our old library did the job, but it wasn't up to date. This shows you taxpayer money spent well."
We organized a TechFest event for the two New Jersey-based chapters of the Special Library Association. Learn all about this learning model with a lovely write-up from one of their members.